FTLOP Announces
2017 Portugal Wine Tours
Our 2017 Tour Dates
Fortification Tour "Madeirathon" – May 14 – 21, 2017
Five Regions Tour – June 4 – 11, 2017
Port Harvest Tour 1 – September 10 – 17, 2017
Port Harvest Tour 2 – September 24 – October 1, 2017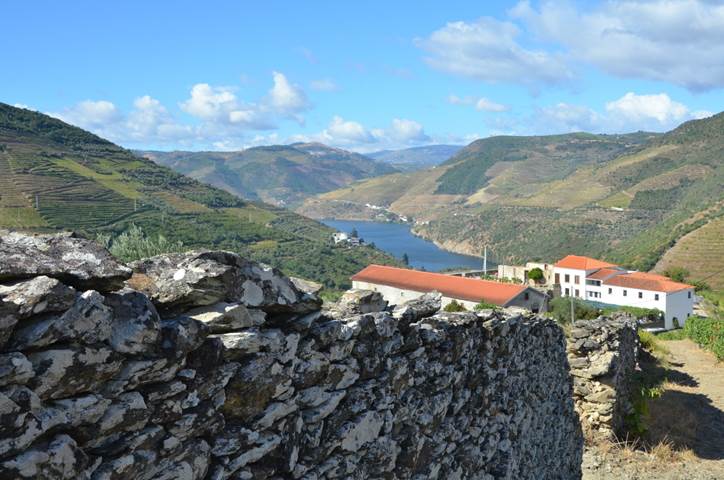 In 2017, we will have led more than thirty tours over the past thirteen years, and the greatest testament to the passion we put into each tour is that our guests keep coming back. Over a third of our guests have traveled in Portugal with us at least twice, and some have been on as many as ten of our tours. Passion and experience!
Our Tours
The FTLOP group tours which began in 2005 typically range in size from 8 – 14 guests, plus Mario Ferreira and Roy Hersh are involved in guiding every tour. Our long established connections within the Porto/Douro, Madeira, Setubal and Vinho Verde regions' wine trade enable us to present singular and exclusive "insider's" adventures for our guests. Every single fun filled vacation provides different wine and dine destinations surrounded by the awe-inspiring natural beauty and serenity of the Douro River Valley, the historic entreposto of Vila Nova de Gaia and enchanting city of Porto. We also tour the volcanic mountainous terrain and sub-tropical island of Madeira, the Minho's Vinho Verde DOC and an extremely diverse group of wine regions located in Central Portugal.
We were thrilled to combine a handful of new regions to our repertoire in Central Portugal last year. It will enable us to provide a fresh realm of possibilities for first-time guests, and the ability to offer innovative itineraries for our many repeat clients who would like to discover more of Portugal's wine and food cultural experiences. In 2016, we'll add Dão into the mix and other regions in the future.
Our unique point of difference is not only the high caliber of wines or educational aspect of these bespoke week-long explorations, but stems from the pride we take in researching a wide range of authentic regional cuisine, top chefs and restaurants to delight the palates of the most discerning gastronomes. Additionally, we introduce our guests to the esteemed individuals from the wine trade who greet us with a warm welcome and wisdom at every destination. The result is magical!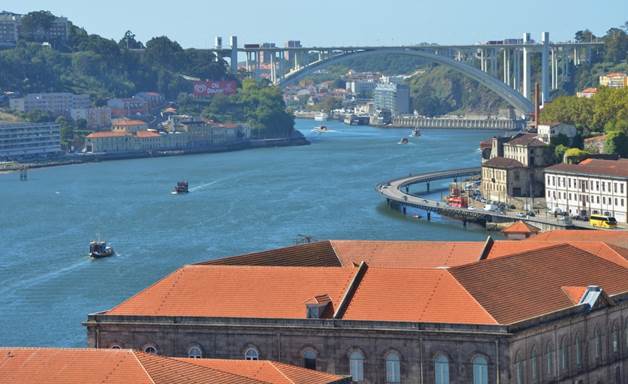 It is our mission to exceed the grand expectations of our guest's –- year in and year out. We shall explore small new upstart producers that show great promise, charming mid-sized properties that are gaining market share by producing fantastic quality Port and non-fortified wine, as well as the large and renowned stalwarts that have been around for centuries. In Madeira, we know and virtually have visited every producer left on the island and also share some "off the radar" family-owned hidden gems whose wines typically remain in cask or demijohn and are not commercially released.
While the focus of our tours has always been Northern Portugal and Madeira, we began discussing expansion into other regions several years ago. During recent tours and email surveys, we asked some of our guests if they would consider joining us to explore wine regions in other parts of Portugal. The feedback was quite positive and we set the plan in motion and took our first group in 2015.
Remaining flexible right up until show time, we literally tailor our itineraries to the wish list of our clientele. This is just one of the many reasons we've developed such a loyal following. We are honored to have these guests join us for their annual vacations and we take this responsibility very seriously, trying to up the ante of our programs each and every year.
More details about the FTLOP Tours will be posted here soon, but feel free to check out our descriptions of our 2016 Tours if you want a taste of what our tours are like.
A Brief Bio on Your Hosts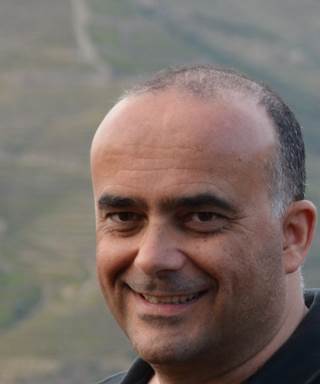 Mario Ferreira: Mario is from Alcobaça, Portugal and majored in Social Communication and Marketing. From 1999-2004 he worked for the Port wine industry while living in the USA: having spent one year as "Sandeman Port Wine Ambassador" and followed by five years in the marketing department of the Port Wine Institute (IVP/IVDP).
In 2005, Mario decided to further explore adventures on the African continent and seek out business opportunities there as well. Nowadays, he spends most of his time traveling throughout a variety of countries in Africa, while consulting for a Spanish-based company (non-wine/beverage related). Also in 2005, Mario partnered with Roy to develop and co-host bespoke Port, Douro and Madeira wine and food explore-vacations that have begun to branch out to other regions of Portugal. As FTLOP Tour Director, Mario remains committed to FTLOP's oenotourism program and together, he and Roy have brought more than two dozen groups to visit his country.
Roy Hersh: Roy is considered one of the top Port and Madeira authorites in North America. His passion for Port began in 1983 and he finally realized his dream to visit Portugal in 1994, after which he started writing articles about it. In June 2003, Roy was one of just two Americans inducted into the Confraria do Vinho do Porto (Port Wine Brotherhood). To honor his oath to the Confraria, Roy quit his day job, launching For The Love Of Port newsletter in February 2004 and by the middle of the next year, his FTLOP website took off. Today, opt k-in newsletter recipients and subscribers hail from 78 countries.
Hersh's experience in food and wine industry management spanned a career of more than three decades, after obtaining degrees from a culinary school in upstate NY and Hotel Management in FL. Roy is a passionate student of wine from around the globe. Since 1999, he has been a professional judge at prestigious wine competitions across North America and in Portugal. He has taught classes, presented seminars and written hundreds of articles on Port and Madeira for various wine websites, FTLOP, and print magazines such as Sommelier (now Somm) Journal and The World of Fine Wine.
Hersh travels extensively throughout the U.S. and Canada to promote the wines of Portugal. Roy and Mario's annual adventures guiding once-in-a-lifetime "insider's tours" presenting the formidable wine and food culture of the Douro Valley, island of Madeira and a wide variety of other Portuguese wine regions has gained media attention and a devoted following. When not involved in vinous escapades, Roy enjoys entertaining, and spending time at home with his wife, Dorene and daughter, Taylor.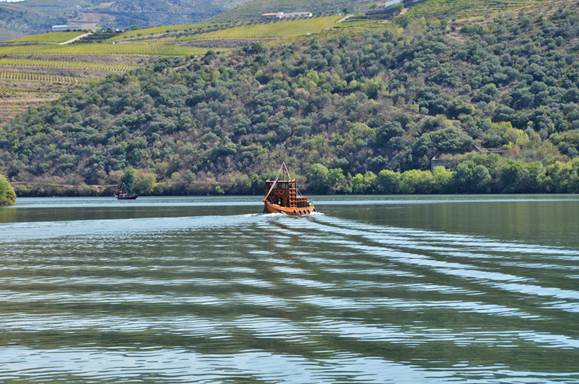 The Ultimate Port Experience!
For more information or reservations by email:

[email protected]