Stripe Subscription Cancellation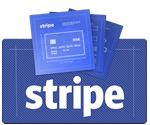 We are sorry to see you cancel your subscription.
If you are cancelling because of issues you are having with the site, your subscription or something else that we can assist with, please email [email protected] and let us try to resolve the issue for you!
As a friendly reminder, as a Premium Subscriber, you get access to:
The For The Love Of Port Newsletter
Roy's Tasting Notes Database, with over 3,000 of Roy's professional Port, Douro Wine and Madeira Tasting Notes!
Subscriber's Only Buyer's Opportunities - negotiated (and significantly discounted) Port, Madeira and Douro wine purchasing opportunities
Note: When you cancel your recurring subscription, you will retain access for the remainder of your subscription period, but your subscription will not be renewed/charged when it expires. Your membership level will return to a Free Subscriber status.
If you need to cancel a PayPal Recurring Subscription, you must do that from within your PayPal Account.
We thank you for your subscription and support of FTLOP's Newsletter, website content, and community Forum!
Thanks for your supPORT!
Roy Hersh
Founder of For The Love Of Port
Email:  roy  AT  fortheloveofport  DOT  com