Announcing FTLOP's 2014 Tours
Fortification Tour "Madeirathon" :  May 11th – 18th
10th Annual Port Harvest Tour :  Sept. 28th – Oct. 5th
Our Tours
The FTLOP group tours which began in 2005 typically range in size from 8 – 14 guests, plus Mario Ferreira and Roy Hersh are involved in guiding every tour.  Our long established relationships within the Port, Douro and Madeira wine trade enable us to present singular and exclusive "insider's" adventures for our guests.  Every single fun filled vacation provides different wine and dine destinations surrounded by the awe-inspiring natural beauty and serenity of the Douro River Valley, the historic sibling cities of Vila Nova de Gaia and Oporto, and the volcanic mountainous terrain and sub-tropical warmth of Madeira.
Our unique point of difference is not only the high caliber of wines or educational aspects of these bespoke week-long explorations, but stems from the pride we take in researching a wide range of authentic regional cuisine, top chefs and restaurants to delight the palates of even the most discriminating gastronomes.  Additionally, we introduce our guests to the esteemed individuals from the Port and Madeira trade who greet us with a warm welcome and wisdom at every destination. The result is magical.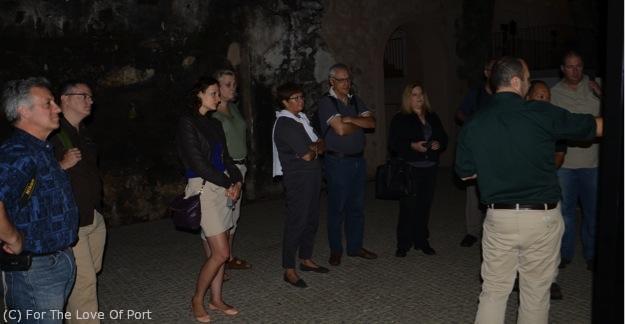 It is our mission to exceed the grand expectations of our guests year in and year out. We shall explore small new upstart producers that show great promise, charming mid-sized properties that are gaining market share by producing fantastic quality Port and non-fortified wine, as well as the large and renowned stalwarts that have been around for centuries. In Madeira, we know and virtually have visited every producer left on the island and also share some "off the radar" family-owned hidden gems whose wines typically remain in cask or demijohn and are not commercially released.
Remaining flexible right up to show time, we literally tailor our itineraries to the wish list of our clientele. This is just one of the many reasons we've developed such a loyal following. We are honored to have these guests join us on their annual vacation and we take this responsibility very seriously, trying to raise the bar each and every year.  Finding great new epicurean experiences and changing up our hotel selections on occasion, delivering some "off-itinerary" surprises on each excursion, planning deep horizontal and/or vertically themed tutored wine tastings and maintaining very small guide-to-guest ratios enables us to consistently deliver memorable experiences for guests whether they're joining us for their first time or eighth.
Join Us For A Once-In-A-Lifetime Experience!
A brief bio on your two hosts:
Mario Ferreira – is co-host of the tour, Roy's business partner and longtime friend. He is a Portuguese wine enthusiast who grew up in Alcobaça, an hour outside of Lisbon.  Mario worked in the Port trade for six years and was the Portuguese liaison to the USA for the IVDP (Port and Douro Wine Institute).  Mario was sent to America for five years, (based in NY & SF) to promote Port to both consumers and the US wine trade.  Mario and Roy met at in Vancouver, BC at a trade tasting 12 years ago. In 2005, Mario visited Roy's family in Seattle and they discussed the idea of a partnership; to begin bringing folks from around the globe to visit Portugal and provide them with extraordinary personalized experiences in the two major dessert wine regions (Douro and Madeira).  Additionally, Mario is involved in several international import/export ventures and is currently based in Africa, although his business travels take him all over the world.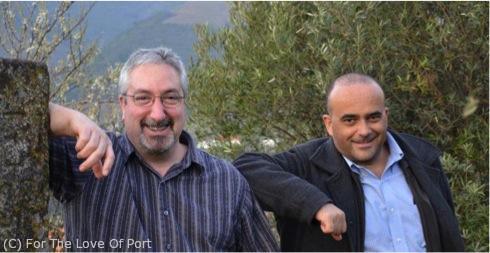 Roy Hersh - has been involved with Port since 1983 as a consumer, journalist, historian, web host, educator and tour guide. In 1994, Roy took his first trip to Portugal to explore Porto, Gaia and the Douro and he's revisited nearly two dozen times since. He's fully dedicated to Port, Douro and Madeira which make up a significant part of his enjoyment in life. In 2003, Roy was one of two Americans recognized and inducted into the Confraria do Vinho do Porto, (or Port Wine Brotherhood) due to his written works promoting Port wine. To honor his sworn oath to the Confraria, he began writing a newsletter in February 2004, aptly named FOR THE LOVE OF PORT and in July 2005, followed that up with an interactive website that is dedicated to Port, Madeira and wines of the Douro. Roy's passion for Madeira is also strong, and 2014 will represent his seventh visit to Madeira in the past nine years. Roy co-hosts renowned Madeira tastings each year in New York City with some of the most prominent Madeira collectors in the world, as well as organizing some less ambitious Madeira seminars and tasting events across North America. His articles on Madeira have appeared widely on the internet; in his own newsletter and also in both the Sommelier Journal (for the wine trade) and The World of Fine Wine magazines.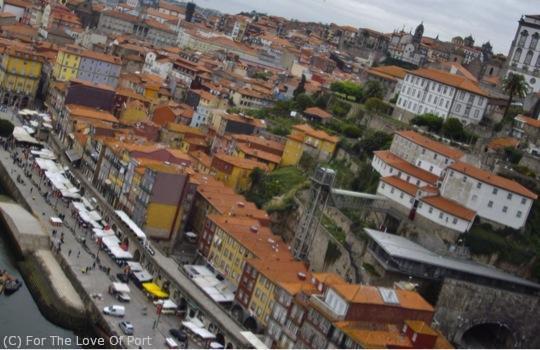 2014 Fortification Tour "Madeirathon"
May 11th – 18th 2014

Visiting All Remaining Madeira Producers On The Island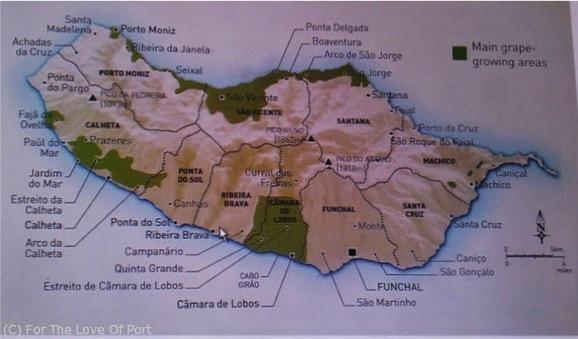 The 2014 Fortification Tour
We typically combine the best of the Port region and the rugged charm and wood-aged wines from the island of Madeira. But this year for the first and likely ONLY time, we are going to present an extraordinarily comprehensive Madeira-centric itinerary. Our FTLOP "frequent fliers" clamored for an entire weeklong visit to the island and we quickly realized the wisdom of doing something completely different, focused on appealing to the ultra-Madeira connoisseur.
So in 2012, we concluded that two years hence, the Fortification Tour would be modified and a brand new itinerary created, aptly named: "Madeirathon". This one-off and bespoke Madeira experience will provide our discerning clientele with a singular opportunity to meet and spend time with every remaining commercial producer of Madeira on the island. Additionally we plan to introduce our Madeira lovers to a few small and distinctive family-owned producers who never export their wines off the island, ergo, way off-the-radar of most knowledgeable enthusiasts.
Madeira is located slightly less than 600 miles Southwest of the coast of Morocco, (North Africa) in the Atlantic Ocean. It's a striking archipelago that I fondly refer to as, "Hawaii of the Atlantic". Our guests have truly enjoyed their experiences when joining us to discover Portugal's other fortified wine region, Madeira. Steeped in tradition and surrounded by ocean, Madeira provides a combination of rugged terrain and some of the most long lived wines on the planet. Whether it is your first time joining us, or you've been on our tour(s) in the past, we change up the venues we visit, as well as the wines, restaurants and hotels. But it bears repeating that in 2014, we will spend our weeklong decadent wine, sun and fun adventures experiencing Madeira in its entirety.
Upon arrival, you will be met at Madeira's Funchal International airport and brought directly to the luxurious sub-tropical property where we'll be spending eight nights during this hedonistic oeno-vacation. Enveloped by the warmth of the oceanfront breeze and striking natural beauty, the attentive hospitality of your two hosts will ensure your comfort during your whole stay. Madeirathon will exceed your expectations and deliver extraordinary opportunities to spend time with and learn from the heads of Madeira's wine trade while tasting a vast array of the island's rarest vinous treats; and dine in stylish surroundings that serve up authentic Madeirense cuisine fit for serious discerning foodies. Don't miss out on this exclusive 2014 Madeirathon, as there won't be a next time. So come and join us in creating memories that will last a lifetime!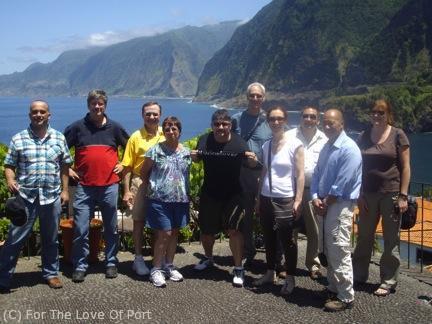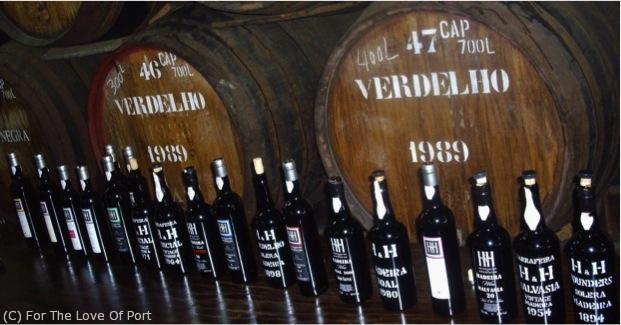 Our 2014 Fortification Tour package includes everything except airfare:
Renowned Port and Madeira expert Roy Hersh is joined by Mario Ferreira to personally customize and host your luxurious weeklong Madeirathon
Transfers to/from Funchal International Airport
8 nights' accommodations at an impeccably chosen luxury property in Funchal
21 Meals include all breakfasts (8), lunches (6) and dinners (7) … w/ the exception of one lunch on your own (the first Sunday)
All tips & taxes; there are never any hidden fees such as "single supplements"
Transportation throughout your stay with us on the island of Madeira
Inclusion of all wine during our VIP tastings and throughout lunch/dinner
Introduction to the key players within the Madeira trade at their lodges & homes
For More Info Or Reservations By E-mail:  roy  AT  fortheloveofport  DOT  com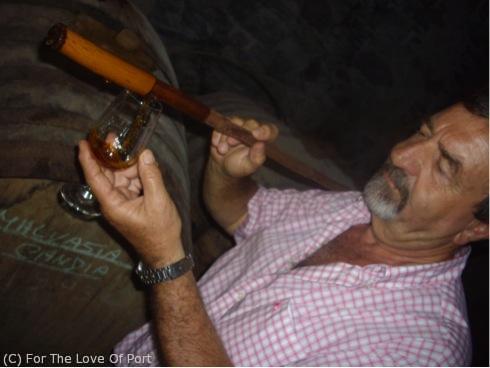 What our clients have said about their excursions with FTLOP:
"The tour was top notch and Roy and Mario provided an experience that was far above what I had expected.  This is a trip you do not want to miss.  I plan to go again as this was the trip of a lifetime."
"Every day was an incredible learning experience and the things I learned about Port and Madeira will never be forgotten.  I have already decided to start planning to go on the trip next year."
"I try to temper my expectations so as not to be disappointed, but this was hard not to describe as 'over the top'.  At one point Roy said, 'We try to under promise & over deliver'.  If that is your goal, I thought this tour was a tremendous success."
"Roy and Mario provided us with the opportunity to meet people, see places and taste wines that independent travelers and other wine tour companies simply do not have access to.  If you are passionate about Port and Madeira, put your trust in these guys to give you an experience you will never forget."
"I learned more in one week than the last several years combined.  Truly an educational experience that even a knowledgeable Port or Madeira drinker would love, yet perfect for a novice at the same time."
"The producers and shippers treated us as honored guests. It was a Port and Madeira-lover's dream!"
"I think a lot of people might shy away from these tours if they think they are not 'into' Port or Madeira enough. I definitely found myself questioning whether I was 'ready' for such an immersion (literally), but in the end I am very glad I did."
"Your generosity and the quality of care from both of you were excellent. It was obvious that you were entirely at our service, and that you had done everything in your power to provide us with peak experiences. I can't imagine kinder and more professional tour guides."
10th Annual Port Harvest Tour
September 28th – October 5th 2014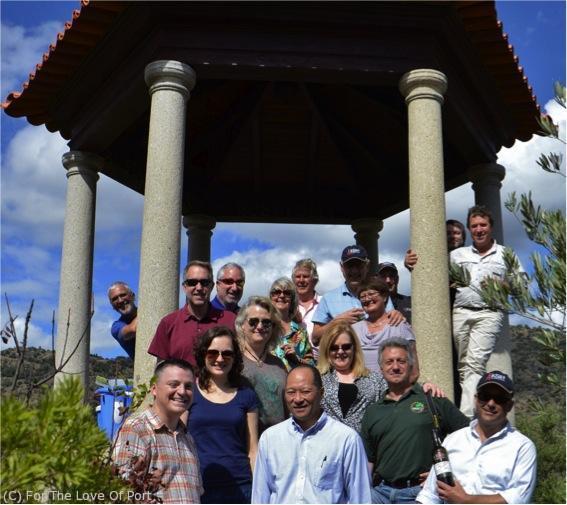 The 2014 Port Harvest Tour
2014 represents our 10th consecutive year of creating bespoke once-in-a-lifetime Port excursions for those who are seeking an intensive and fun experience revolving around Port and the Douro during the frenzy of the harvest. From learning the history to tasting nearly every category of Port, we gain loads of satisfaction in planning the itineraries for these extraordinary annual trips. You will encounter wood-aged Colheitas spanning decades (even centuries on some tours), to unparalleled horizontal and vertical tastings of Vintage Ports, LBV's, Aged White Ports and more. But this year, we are celebrating our first decade of hosting guests from around the globe and introducing them to the Douro Valley, one of the greatest wine regions in the world; and we plan to do so in grand style. Come join our harvest adventure!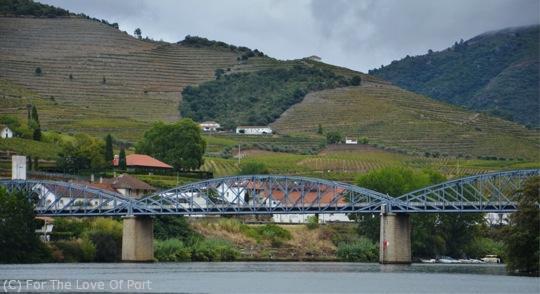 We present the best of the established Douro producers and also focus on acquainting guests with the rising stars of Douro wine production, (and Port, of course). We then pursue innovative culinary artists in Porto, Gaia and the Douro Valley in order to pair both food and wine to create meals as harmonious as symphonies. Our guests stay in first class accommodations which provide respite after long days-into-night of sheer hedonistic pleasure. Have you ever tread on just picked grapes in a stone lagar? Not just a photo opportunity, it's actually a time-honored tradition and there's nothing like feeling grapes squishing between your toes and beneath your feet. Pictured below, is For the Love of Port's most recent experience during the 2013 Port Harvest. You will never forget your first time!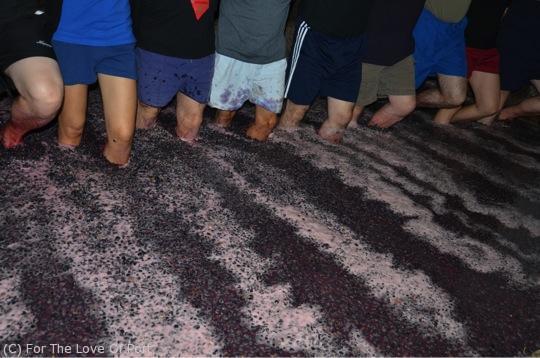 During the harvest of 2013, we had a handful of guests who had previously joined us for at least one other Port Harvest Tour and of those five, some had accompanied us as many as seven times during past harvests and on our Fortification Tours too. As we strive to satisfy the needs and desires of first time guests as well as our "frequent fliers" the bar must be continuously raised. Delivering new and unique oeno-touristic experiences for all, is a great challenge, and a dynamic that we thrive on. After all, necessity is the mother of invention.
Our guests loved their 2013 vacation and enjoyed dining at several new eateries and discovering a number of Port and Douro wine producers for the first time. Some of the producers we visited (for our) 1st time with a group, have been around for many years, while others were growers-turned-producers and are amongst the ongoing renaissance in the Douro. We remained committed to try as many of the brand new and highly regarded 2011 Vintage Ports and they were eye opening in contrast with a number of old Ports we tasted, several from the 19th century and one was more than 200 years old!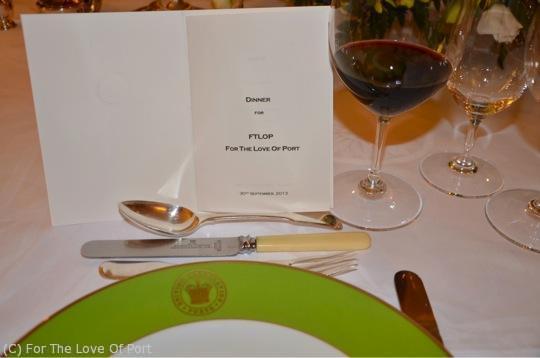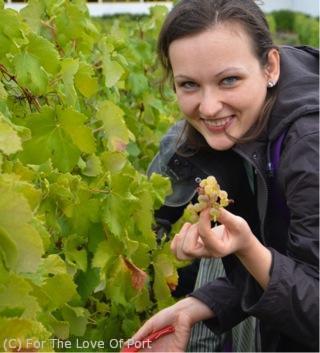 Like all of our Portuguese wine travel, the Port Harvest Tour is an all-inclusive vacation and once you've disembarked from the airplane, you will not touch your wallet/purse again unless buying wine or gifts. We ensure every detail of your experience is well considered and maintain small group sizes, as well as providing our guests with singular opportunities to meet the winemakers, owners and/or Managing Directors of every Port house we visit. Besides being remarkably fun, you will learn a ton!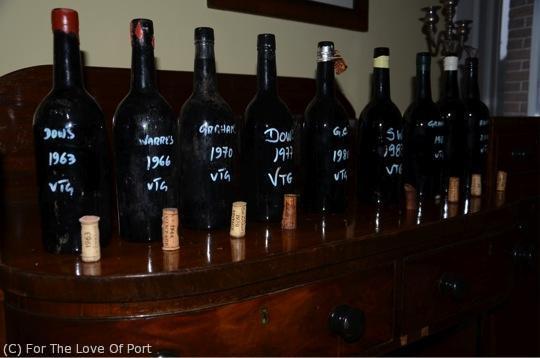 Whether you're joining us to learn about Port and/or Douro wines for the first time or are seriously involved in consuming and collecting these incredible wines, we can promise that you'll exponentially expand your knowledge and tasting experience. You'll learn the viticulture and the difference between vineyards situated with old socalcos terraces, vinha ao alto, patamares plus vineyards planted to old vine field blends and some that are block planted. If you arrive not knowing the difference between pipas of Port or toneis or balseiros, we can assure all of these things will be clarified for you. That's just the beginning, as you will depart with a deep understanding of  both viti and viniculture as well as the various categories of Port and all shades of fantastic Douro wines. Nobody does it better!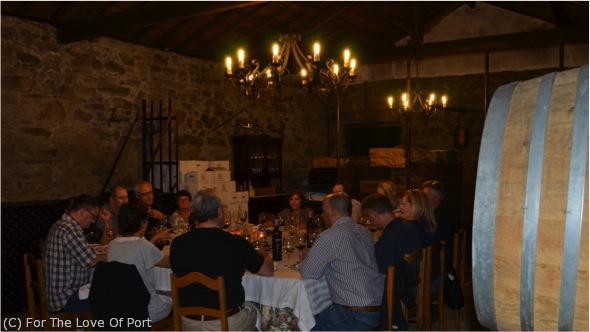 Our 2014 Port Harvest Tour Includes Everything Except Airfare:
Renowned Port expert Roy Hersh is joined by Mario Ferreira to personally customize and host your exclusive weeklong Port and Douro wine immersion
Transfers to/from Porto International Airport
8 nights' accommodations at impeccably chosen Porto/Douro luxury properties
21 Meals include all breakfasts (8), lunches (6) and dinners (7) w/ the exception of one lunch on your own (the first Sunday)
All tips & taxes; there are never any hidden fees such as "single supplements"
Transportation throughout your stay with us in Northern Portugal
Inclusion of all wine during our VIP tastings and throughout lunch/dinner
Introduction to the key players within the Port and Douro wine trade at their lodges, Quintas & homes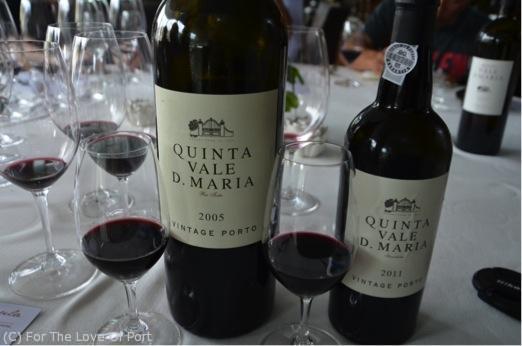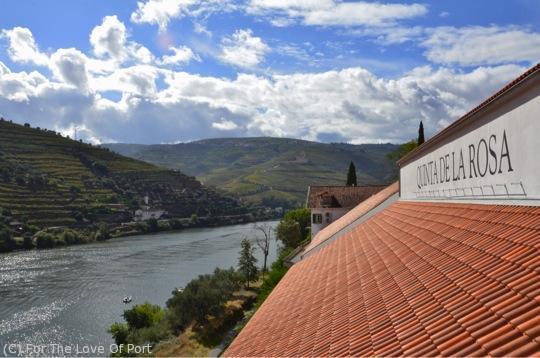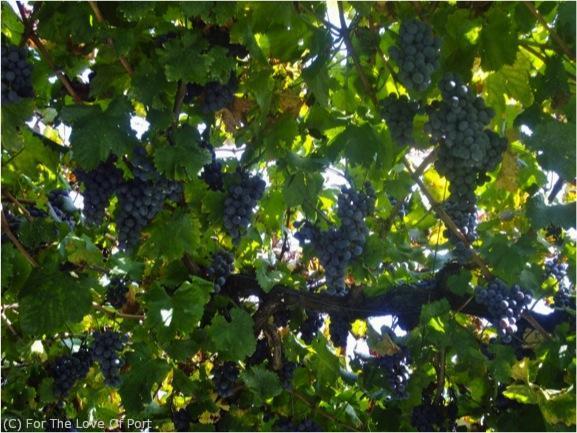 The Premier Port Experience!
For More Info Or Reservations By Email:  roy  AT  fortheloveofport  DOT  com