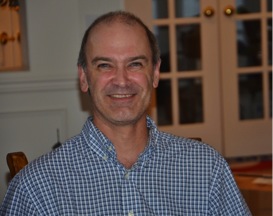 We also welcome Glenn to our team. He is a resident of Sammamish, Washington and was given his first bottle of Port – a half bottle of Ramos Pinto 20 Year Old Tawny – for his 40th birthday and has been hooked ever since. Glenn's personal cellar contains 90% Port; 1/3 of which is Tawny rather than Ruby. That's just one of the reasons why he is known by FTLOP'ers as, "Mr. Tawny." Glenn has visited Porto and the Douro Valley on several occasions and is always looking forward to his next trip. Glenn's affinity for technology has focused his career as a programmer, game designer and developer, and game producer. He is currently a Project Manager for Wizards of the Coast working on Magic: the Gathering and related programs. Glenn met Roy in 2008 and lives a short distance away; helping to organize many of the Port tastings that take place in the Pacific Northwest. In his spare time, Glenn loves to cook, travel with his wife, and play computer games.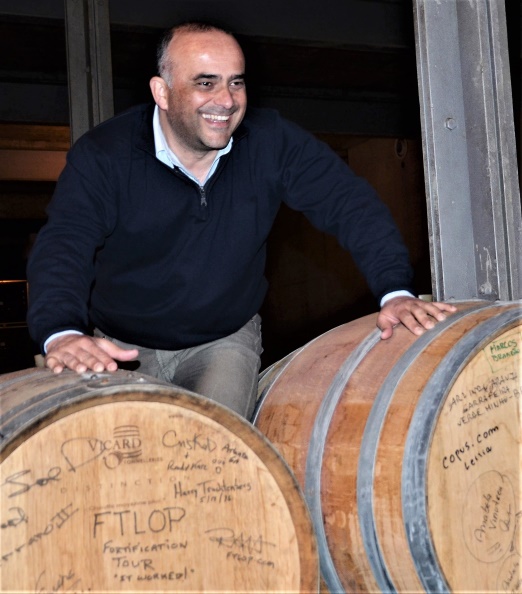 Mario is from Alcobaça, Portugal and majored in Social Communication and Marketing. From 1998-2004 he worked for the Port wine industry while living in the USA: having spent one year as "Sandeman Port Wine Ambassador" and followed by five years in the marketing department of the Port Wine Institute (IVP/IVDP).
In 2005, Mario decided to further explore adventures on the African continent and seek out business opportunities there as well. Nowadays, he spends most of his time traveling throughout a variety of countries in Africa, while consulting for a Spanish-based company (non-wine/beverage related). Also in 2005, Mario partnered with Roy to develop and co-host bespoke Port, Douro and Madeira wine and food explore-vacations. In more recent years, they have branched out and now blanket ten wine regions throughout Portugal and Madeira. Mario remains committed to FTLOP's oenotourism program and together, he and Roy have brought more than three dozen groups to visit his country.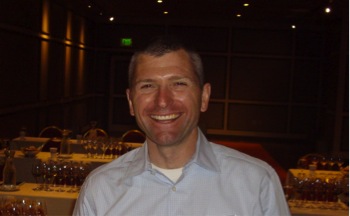 Andy has worked in Law Enforcement for over 20 years in the Southern California area. In his spare time, Andy is an avid road cyclist, racing frequently in season. Andy also enjoys spending time in the mountains hiking and biking, and is a very serious Douro-phile. Andy was introduced to Port over 15 years ago and has visited Gaia, Porto and Douro, since 2006. He's equally fond of the white and red wines of the Douro and his passion for the wines and culture of the region are boundless.
Andy has been involved with FTLOP since its early days and he's loved every minute of it, while moderating our forum and writing several Guest Corner articles for the newsletter. Additionally, Andy has been a guest lecturer at a California State University on the wines of the Douro region. Besides his love for Portuguese wine, Andy also seriously enjoys old California wines.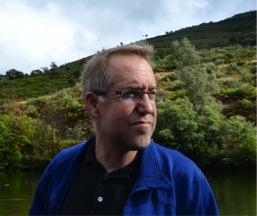 David will forever be known as the man who created FTLOP's Tasting Note Data Base. David assists Stewart on programming projects so we can vastly improve the functionality of our user's experience. David's qualifications are impressive, and he currently works for Yahoo! as back-end architect for Yahoo! Mail. He has been a longtime lover and collector of Port who cut his teeth on the 1955-1977 vintages. More than half of David's entire wine collection is Port and his all-time favorite Port bottling is 1900 Niepoort Colheita, which he says is "awesome"!
A little known fact is that David was the first person to ever sign up for and attend the Port Harvest Tour, back in 2005 and has been on our trips seven times including the island of Madeira. David lives amongst the redwoods in the Santa Cruz Mountains along with his wife and two teenage sons. When he is not drinking Port or involved with his computer, David likes to hike, backpack, and ski with his family.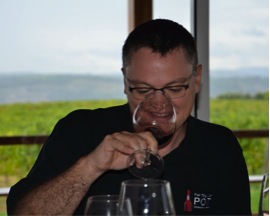 Stewart is based in Seattle, Washington and is a former English Professor with a passion for technology who now heads up Sales training design for EMC Corporation in Seattle. Stewart joined forces with Roy and designed the initial FTLOP website in 2005. In December 2013, he helped create and launch the 4
th
edition of our website and is the administrator for the various channels of For The Love Of Port.
In addition to his annual travel to Portugal's wine regions to taste Port, Douro wine and Madeira, he is also a faithful fan of Seattle Sounders soccer and Auburn Tiger college football.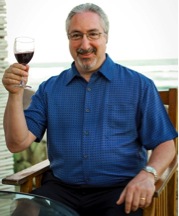 Roy Hersh's
diverse career in Food & Beverage management spanned more than three decades. Port wine discovered Roy in 1983. He finally achieved his objective to visit Portugal in 1994, after which he started writing articles about it. Considered a leading authority and journalist on Port and Madeira; in June 2003, Roy was one of just two Americans selected at that time for induction into the
Confraria do Vinho do Porto
(Port Wine Brotherhood). To honor his oath to the Confraria, Roy quit his day job and started the FTLOP newsletter in February 2004, and by mid-2005 the website and travel business were both launched.
Roy is a passionate student of wines from around the globe. Since 1999, he's served as a professional judge at wine competitions in North America and the Iberian Peninsula. He has taught classes and written hundreds of articles on Port and Madeira for FTLOP, other websites and wine magazines such as Somm, and The World of Fine Wine. Roy travels extensively throughout North America to promote the wines of Portugal, presenting educational wine tasting seminars to consumers, private organizations and members of the wine trade. Roy's annual adventures guiding small groups on exclusive once-in-a-lifetime "insider's tours" to discover authentic wine and food culture within Portugal's wine regions has gained media attention and a loyal following.
In 2016, Roy's FTLOP website was inducted into the Port Wine Brotherhood, as the "first non-human entity" enthroned in the organization's history. In the very same year, Hersh was also inducted into the Confraria da Vinho Madeira. He is the first individual outside of the Portuguese wine trade to become a member of both Portuguese Brotherhoods. In June 2017 Hersh was promoted to "Infançao" the highest rank that can be achieved by any non-Portuguese citizen. When not involved in wine related escapades, Roy relaxes at home and enjoys traveling with his wife Dorene and daughter Taylor.