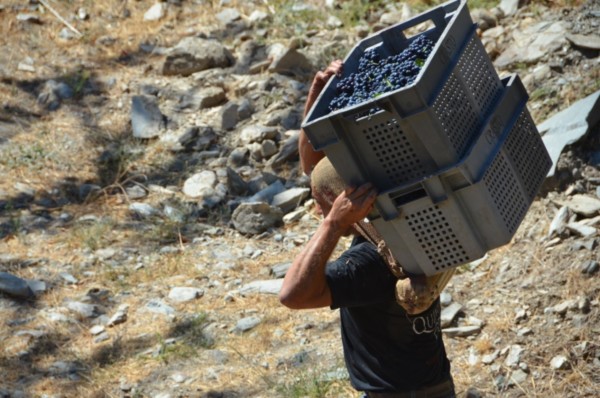 Is now the time to end the notion of "generally declared" Vintage Ports?
For the past couple of centuries, it has been common practice for the Port trade to declare Vintage Port three times per decade based on the quality and quantity of excellent grapes harvested in a given year. There have been very few exceptions to this rule, but some do exist. For example, in the 1920's, 1930's, 1940's and 1950's, each decade only saw a maximum of two vintage years that could arguably be considered generally declared. So the traditional 3 times per decade in the 20th century is really a myth, with a 40 year period that doesn't fit that mold.
These traditions were the norm back in the day where large, primarily British owned Port companies in the trade were the dominant force. With inclusion in the EU and the IVP regulation change of 1986, allowing single quintas to declare, bottle and market their Vintage Ports from up in the Douro Valley region, (without owning a Gaia-based lodge) the game has gradually been changing ever since.
The Symington Family Estates has one such property, Quinta do Vesuvio which has declared Vintage Ports every year since it began producing Vintage Ports, (1989) with the exception of three unusually challenging years, (1993, 2002 and 2014) in the Douro Superior. But there are literally more than sixty independent Single Quinta Port producers that declare whenever they feel the quality and quantity makes sense for them. Some are small and some are newer producers with names like Wine & Soul (Pintas), Quinta do Mourão (S. Leonardo), Bulas, Quinta do Portal and Quinta do Tedo. Even larger and more established named properties like Quinta do Noval, Quinta do Crasto etc. are prolific and make independent decisions on what and when to declare, not following others when it comes to the years in which they produce Vintage Ports.
To confuse matters more, there exists the rare "split declarations" in which back-to-back years are declared, (for example: 1991/1992, 1947/1948 and 1934/1935). While the IVDP doesn't get involved and the nomenclature of "generally declared" and "split declarations" are unofficial and have nothing to do with ANY specific regulations, they have become known to be based on the decisions of The Fladgate Partnership and Symington Family Estates, and input is sought from the Confraria do Vinho do Porto which holds a declaration party when a general declaration takes place. Combined, the two aforementioned family-owned companies make up the lion's share of worldwide Vintage Port sales and represent approximately a dozen of the most prominent and traditional Vintage Port houses.
Therefore, these Port giants have been accorded the privilege, when it comes to deciding to generally declare; a year in which they both independently declare, thereby agreeing on the identical vintage, such as 2000, 2003, 2007 and 2011. If they should happen to ultimately disagree when making their own decisions, this may create a split-declaration, in which they independently choose opposite ends of two consecutive excellent years, (example 1991 and 1992). There are even examples where one decides to declare a vintage and the other opts not to declare that year or even the next. You only have to look back as recently as 2009 when Taylor, Fonseca and Croft all declared Vintage Ports and the Symington Family Estates only declared Warre's (due to a commemoration) and their top Single Quinta, Vesuvio; but not their best known Vintage Ports: Graham's and Dow's. Instead they produced Single Quinta Vintage Ports which is exactly why 2009 is not a "generally declared" year.
In the case of the generally declared vintage, smaller Port companies typically join in with their own declarations (but decided independently of others) and then it seems like there is consensus of the entire trade as was the case with 2011. With split declarations, smaller companies have chosen which they feel is the best Port and can choose either one or just decide to declare both or neither, and typically this winds up being based on commercial realities.
Now we are facing a historic crossroads. Some in the Port trade have been quite vocal, (others quietly outspoken) dismayed as their hopes to see a general declaration of 2015 Vintage Ports was challenged when four of the five largest Port players decided to pass on 2015's, as they felt their 2016's were even better. The producers who decided to release their Vintage Ports would not have the same marketing advantage, (media frenzy) or consumer excitement they would have, had there been a full-on general declaration.
Next spring we will get to see how the 2016 Vintage Ports perform when tasted by countless Port loving journalists and wine trade alike. On top of that scenario, the just completed 2017 harvest yielded some of the darkest grapes ever picked in the Douro. Of course, raisining and other issues arose during the short and extremely hot summer months; so there is plenty of time to see how this all pans out. However, there is certainly the distinct possibility of a troika of excellent years in a row. Historically speaking, I am not sure if this has ever happened before.
If this happened in a region such as Burgundy or Bordeaux, there would be cheering in the streets and prices would be the only determining factor of which was perceived as the best of all, but undoubtedly all three years would utilize their primary marques. But while they are unafraid of such excellent back-to-back-to-back harvest happenings, the centuries-old traditions of the Port shippers may be called into question. In my opinion, they should be. One man's opinion!
Will both 2015 and 2017 be the decision of the many SQVP properties? Is 2016 Vintage Port going to remain the only generally declared year, for the aforementioned reasons? Will there by the possible surprise of a split declaration with 2016 and 2017? Or will the vast majority of the Port trade declare all three vintages in a row for the first time, knocking off the notion of the traditional sense and grand importance of a general declaration? The possibilities are endless, and while this may be no more than an interesting angle to write about … or preferably discussed over a fine bottle of Vintage … in hushed tones, some producers candidly broached this very topic during the 2017 vindima.
Will it survive or will there be enough pressure by the rest of the producers in the industry to start a new tradition, where it is acceptable to start declaring Vintage Ports annually and letting the marketplace decide what is worthy and what isn't?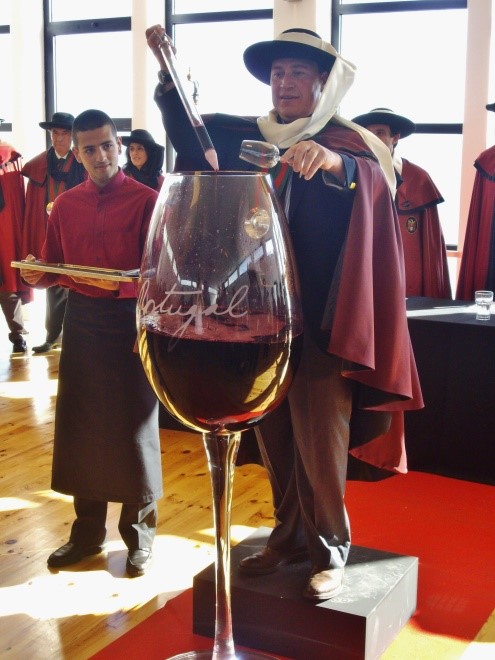 After all, this may actually work to the advantage of the Port trade, getting consumers more involved in paying attention to which are the great years and not necessarily waiting to be told what vintage to buy by journalists or a small percentage of those producing Port.
For example, would anybody think any less, if, Taylor's single quinta: Quinta de Vargellas declared nearly every year, like Vesuvio and saved their "Vinha Velhas" designation for only the greatest years? Within a decade or two, (or sooner) it could actually have a very positive effect on Port sales and prices, even provide a significant resurgence, as a new generation of Port lovers emerges and follows the vintages annually, (not just 3x a decade). For doubters, "never say never" as we've all seen stranger things take root in the world of fine wines, and even Port.
If in 1994 I predicted there would someday be a Pink Port that created an entirely new and approved Port category, (Rosé Port) what would you have said, back then?