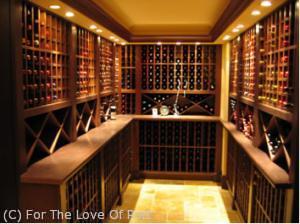 One of the most frequently asked questions I receive by email is, "what Vintage Port (VP) would you suggest that I buy?"  I do not take these questions lightly and do my best to respond to every email in a timely fashion.  Providing a sound response to a buyer's general or specific request for an everyday or entry level Vintage Port, one to open for a special occasion, or an email from a serious collector looking to back-fill their older vintages with a specific budget in mind; is something that I am involved in many dozens of times per week.
Often times my decision to advocate a certain VP is made by looking at a combination of excellence in quality, reasonably priced and with ease of availability. It is a fairly simple equation when one has a solid grasp of vintages and producers, while understanding their interaction and the dynamics of the current Port market. Today, even beginners can do their own research on the web, gaining access to a retailer's computerized inventory listing or utilizing a tool such as winesearcher.com to locate the lowest price for the Vintage Port you are seeking locally as well as globally.
Why have I written this article? I realize that for many wine consumers, Port is not typically an area that is well studied. Yes, even a novice wine lover may know that 1994 and 2000 were great vintages for Port wine. But far more often than not, they are unaware of the majority of fine Ports that come from a wide array of Vintages and producers. Providing a "short list" of some of my own personal favorites, (the vast majority of which are still quite affordable and available, from some of the top names in the Port trade) is hopefully something that many people will appreciate and utilize now or in the future. These are VPs that I continue to buy when I find them in great condition or even with torn labels and broken capsules, if I want something of a bargain to open with a group of friends.
After all, Vintage Port is not only one of the most legendary dessert wines, but it truly represents great value for money. Whether you prefer your VPs young or enjoy drinking them when they are considered "antiques" is up to you. There is no right or wrong answer here. The fun is in learning the difference between the young and primary fruit laden Vintage Ports that so many people enjoy and experiencing what they can become, as they mature. Generally speaking, the older Vintage Ports have their flavors and structural components come to this beautiful point when all seems right with the world. This is called the "peak" drinking window, which serious Port aficionados go to great lengths to enjoy. You can always buy older wines, however buying them young and storing them yourself removes a lot of the risk involved. The downside is the requisite need for patience and the ability to afford tying up money in your future drinking pleasure.
Before you spend your paycheck to achieve such nirvana, first you must learn to know what you like to drink. There are only a few ways to go about this. A common one is to spend your money, cross your fingers and open some bottles … which is what a lot of people do initially and I strongly recommend this. There is no substitute for opening a bottle of Vintage Port and trying it for yourself. Others prefer to ask the owner or salesman at their local retail shop, which is certainly a good option. However, even for individuals like this, it is NOT uncommon to find that Port wine and especially VP, is outside their realms of expertise or that they are pushing a specific brand because that is one of the two or three that they happen to stock. For those that are intimidated to walk into a retail shop, For The Love of Port has an interactive Forum, with an area designed to help the rank beginner, novice and expert alike … called: FTLOP Port Basics.
The second way to learn what to buy, especially if you are looking to cellar some worthy Ports for future drinking pleasure, is to continue reading this article. It will provide you with a list of high quality and mostly affordable Vintage Ports from the great vintages and producers of the past five decades. These are gems to open tomorrow or in the future depending on how you enjoy your Vintage Port. Have a look at the list, which includes tasting notes and current pricing and then decide which makes the most sense for you!
Top 12 Vintage Port Parameters
My following Top 12 recommendations are listed from oldest to youngest vintage date. The Vintage Ports included span what I believe are the finest vintages of the past forty years. They are not necessarily my ultimate favorite of each vintage, but have the combined excellent balance of quality, affordability and availability today, as mentioned above. These are wines which can cellar for at least a decade and the majority, for at least double that. Prices listed are in US$ and represent the lower end of the spectrum that is currently available in the world, (as per winesearcher.com) although auction pricing is not included. Enjoy!
Vintage Ports Every Collector Should Own
1. 1966 Graham's Vintage Port I've found a bit of bottle variation from this vintage, this being one of the better examples. The '66 Graham's still has some upside improvement and will probably hold on during a long plateau when it finally reaches full maturity almost a decade from now. Surprisingly, this delivered a bigger impression than the '70 which is a personal favorite of mine, from the same year that Graham's sold to the Symington's. This particular bottling showed no hints as to its 40 years of age and still had a superb structure in place. I'd have given another point or so, except for a bit of heat on the palate which also showed spirit on the otherwise sublime finish. It will drink best circa 2005-2015. 94 points (03-12-2006) $146 (UK) - $175 (US)
2. 1970 Fonseca Vintage Port What a great way to end our visit to Vargellas and a noble gesture by Alistair and Gillyane! This is one of my all-time favorite 1970 VPs and this bottle exemplifies the greatness of the vintage and Fonseca. The funny thing is, I believe that this bottling has upside potential and will be even better in and around 2015-2020 when it really shows more mature, secondary nuances. Then again, I see no reason that it won't be a stunning wine in 2050, so you decide at what stage you'd like to enjoy this one. Today, it was an unctuous, intense and complex Vintage Port showing its beauty and hedonistic style. Load up the cellar with all that you can find and afford! I am looking forward to start drinking the majority of my bottles circa 2025 and I'll leave a few for my daughter Taylor to enjoy too. 97+ points (10-05-2006) $150 (UK) - $175 (US)
3. 1977 Taylor Fladgate Vintage Port Magenta color and showing no signs of nearly 30 years old in its appearance. Ahhh, this is what a fine Taylor '77 should deliver and again, without decanting this could not deliver all accoutrements, but nonetheless it is hard not to love this youthful VP. It took some coaxing and time to open up and showed a rich, full-bodied sumptuous Port. The structure is focused and the acidity and tannins are in perfect synch with the bold and brash berry fruit. Totally enjoyable right now and it portends a drinking window that should rival the epoch expressed by the legendary 1945. I beg to differ with those that think this is already at maturity today. Not even close! With at least six hours in decanter I'd probably have gone up another couple of points as I bet some of the spirit on the finish would have shown greater integration (and length). 95+ points (10 05 2006) $100 (UK) - $145 (US)
4. 1980 Dow Vintage Port Wow, this Vintage Port just keeps on getting better and better. I love it and it provided a rich ruby color with no hint as to its age. The nose was very purple fruit oriented with violets, boysenberry and plums. It was rich and dry in style with massive and viscous delivery which really impressed me. This may be the best showings of this wine which is still on the upswing and clearly the best of the vintage. Dow 1980 VP is always one of the top 10 from the decade of the 1980s for my palate and this bottle did not disappoint; hinting at another decade or two of great drinking. The finish was long and the aftertaste was nearly perfect with just a slight amount of alcohol showing. Lovely! 93+ points (11 29 2006) $80 (UK) - $75 (US)
5. 1983 Cockburn Vintage Port Exhibits a translucent medium-red cranberry color that faded to a softer pink towards the edge, with a clear meniscus. I remember how these showed at about 10-15 years old, when I had them pretty often to see their development and honestly, I could not keep my hands off of them. They were very extracted and just about opaque. Now at 22 years old, this bottle shows lovely secondary notes and I don't have enough RECENT reference points to say whether or not this is typical. The aromatics are profound with spicy cherry pipe tobacco, a huge whiff of mace the spice, cinnamon and a dollop of chocolate with just the slightest hint of alcohol as well. This is drinking beautifully at the moment. It is certainly not what I'd consider a mature Port but it is heading that way. It is more like a late teen who has already applied for college, showing some sense of direction but not yet a responsible adult. The Cockburn's sits on the palate with a full body weight and languishes in the mouth with an appealing viscous voluptuousness. Don't be fooled by this tantalizing palate presence. This is still a big wine, with a nuanced and elaborate mid-palate that offers up currants, walnuts and toffee with mocha prevalent on the mind-blowing aftertaste. If you own a case, it is certainly time to start to open it and see what you think. I believe that this Port will reach peak sometime between 2010 - 2015 and should offer a number of years of fine drinking thereafter. However, from this experience, this Cockburn won't be as long lived as I once thought IF this bottle is representative of the wine. 95 points (09 04 2005) $82 (UK) - $69 (US)
6. 1985 Fonseca Vintage Port I've had this Port so many times that I question my sanity on opening more with only a few cases left. It was to share with a good friend though and this was a beautiful example of what a superb VP this really is. Decanted for 10 hours and it finally hit its sweet spot, although just a little bit reticent on the nose until coaxed once inside my glass. Dark ruby with a clear rim. Fresh fragrance of violets and lavender, plums and mocha. The palate was big and brash with powerful and primary boysenberry and grenadine flavors and a licorice thread on the fabulous finish. The acidity and tannins will easily bring the fruit to bear at least a half century of life although I would say: Drink 2012-2035 for peak appeal. 96+ points (03 17 2007) $75 (UK) - $80 (US)
7. 1991 Croft Vintage Port Nearly opaque magenta color. Decanted 9 hours, this delivered scents of fresh cut flowers, plum and a hint of cedar. A young and beautifully put together Port with a very smooth approach and dense, chewy prunes, blackberry and chocolate. One of my perennial favorites from the '91 vintage. All components are so well balanced and the finish is seamless and persistent. The Croft offers tremendous upside potential and will drink beautifully for at least another two decades although it is already very enjoyable today at 15 years old. 94+ points (04 29 2006) $43 (UK) - $89 (US)
8. 1992 Taylor Fladgate Vintage Port The Taylor's made for the perfect dessert after Thanksgiving dinner. Remembering back to release as an infant, this was so powerful and profound that it was one of the most spectacular young Vintage Ports I'd ever encountered. Today, after a 12 hour decant, it is still somewhat backwards (reminiscent of the 1977 Taylor at 14 years old) yet it shows great promise for decades to come. This '77 is a brooding and extracted Port with no indication as to its real age on the inky appearance. A gentle mix of violet, spice and plum aromas took some coaxing in the glass, as it was quite reticent throughout its time in the decanter. The palate delivers screaming sirens of enormously concentrated, smooth and mouth filling blackberry and tart dark cherry flavors. The intensity of the tannins is not for the meek, taking no prisoners and portends the elongated drinking window of 3-7 decades. The finish is insanely long and delivers a likeable black licorice note that comes together with the dark berryness. The biggest question is when to drink this? It's safe to say that it will start drinking well at 25-30 years old, but will be significantly better a decade later (a la the 1977 Taylor, I liken it to) or three. At the lofty price of $27 purchased pre-release, this was a no-brainer that is going to pay off when I am a bit older. 97+ points (11 23 2006) $130 (UK) - $179 (US)
9. 1994 Quinta do Vesuvio Vintage Port Consumed at Vesuvio as part of a complete vertical of every vintage produced in the modern era. In my mind and for my palate, this was the "first coming" of Vesuvio under the Symington's watch. It changed the playing field and from my first pre-release sampling, I realized that Vesuvio had finally arrived. I have opened very few of my own 1994 VPs and most have been Vesuvio, as I have a hard time keeping my hands off of them. I continue to purchase six packs whenever possible as I believe this wine is every bit as great as the Taylor and Fonseca from this exalted vintage. Ruby centered with a purple rim, this is still such a youngster. What made the '94 so great? The Symington's began de-stemming the grapes and some new vineyards were planted when the family took over, which finally came on line and provided youthful exuberance. This wine exhibits primary and powerful fruit, with ripe, smoky blackberry and a profound purity of grape flavors. The absolutely massive waves of fruit that nearly overwhelm the mid-palate are voluptuous and almost jammy in its intensity. The structure of this Vesuvio is up to the challenge of lasting four or five more decades, and I will stake my reputation on this, having put my money where my mouth is (going to be). Only the 2000 Vesuvio has accomplished this level of greatness, but I am sure there will be many more to come. (I paid $38 on pre-release). 97++ points (10 05 2006) $72 (UK) - $80 (US)
10. 1997 Quinta do Noval Vintage Port Tasted at Noval during the 2006 Harvest Tour. Very dark ruby color. Along with the Niepoort from 1997, this is at the pinnacle of the vintage. It is a bit reticent at the moment with a tightly wound nose that remained in its shell. This is a huge wine with powerful and punishing tannins today that are not easy to get past in order to decipher the delicious black plum and raisin flavors that are present, yet obscured at the moment. Although I preferred the 2000 today, this is a wine for the ages and it is at a difficult stage in its evolution for accurate evaluation, as it had minimal decanting time due to the volume of bottles in this vertical. Previous bottles of Noval '97 showed even better when provided with 9-12 hours of decanting. A monster of a Port which should drink best from 2020 – 2045. 95+ points (10 06 2006) $200 (UK) - $200 (US)
11. 2000 Niepoort Vintage Port Rolf van der Niepoort must be proud of his son Dirk, who has now produced 2 exceptional VPs in a row. Dark, deeply extracted purplish-black and fully opaque, this is a superlative wine. By far the biggest most unctuous young Niepoort I've ever tried, and I have long been a fan of this Shipper. A somewhat unyielding nose of violets and grapey aromas, although the brooding dark berry fruit is ultra-rich, viscous and refined for a youngster. This wine possesses a certain freshness that I thoroughly enjoyed. Magnificent balance and layers of flavor with juicy, ripe tannins that along with the minute long finish, overwhelm the palate. I tasted this wine a few times and it was my personal favorite of all 2000 VPs. I believe this may someday rival the legendary 1945 Niepoort, which is a bold statement to make at this stage. A must purchase for any serious Porto lover ... and this is a VP that will live to welcome the next century. 98+ (06 06 2006) $57 (UK) - $64 (US)
12. 2003 Quinta do Portal Vintage Port Impenetrable inky tone. A complex core of leather, anise, chocolate, brambly berries and earthy scents make this one of those rare treats to keep sniffing and going back to smell again and again. Chewy, ripe and massively built; this 2003 shows only slight evolution since it was a cask sample. It's an intense sexy beast with dark cherry and cassis fruit that is smooth in the mouth, but really takes grip when the tannins become aggressive late in the game. As good as this all sounds, the strong suit was the incredible and enduring aftertaste. Drink from 2015-2040 but the longer you hold off, the more pleasure you'll receive. 95+ points (10 07 2006) $38 (Canada) - $69 (US)
A Final Note: As you can see, there are some very reasonable prices amongst these fine Vintage Ports. If you look at their age and then find an equivalent vintage for almost any other type of red wine in the world, (especially Burgundy and Bordeaux) the prices for Vintage Ports look like a veritable bargain. Now get out there and seek out these Ports, as I have no doubt you will be very pleased to have them in your cellar!