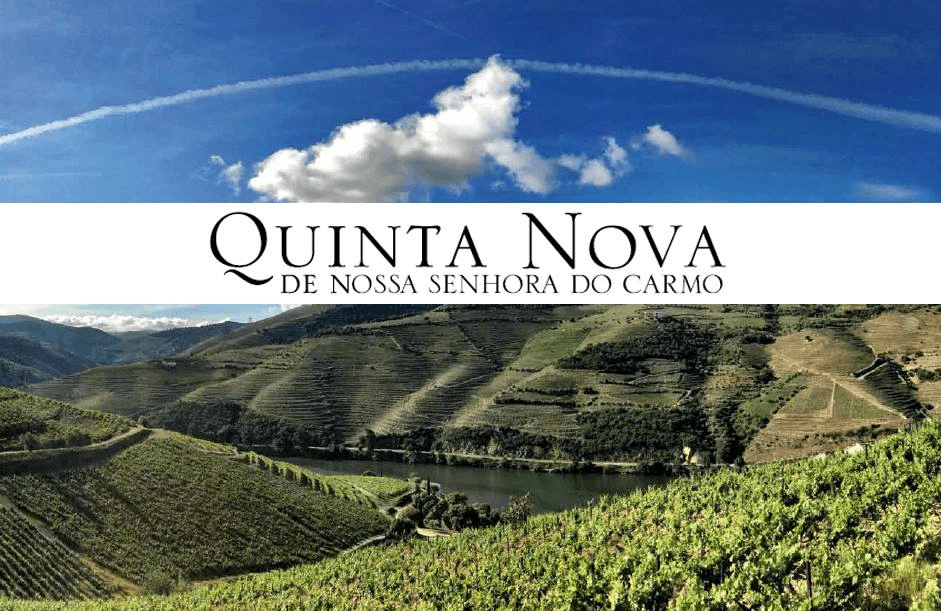 We all have our safe havens. In Porto, I have two safe havens for wine. One of them is Vinoteca, in the Ribeira, a fantastic wine cellar/tapas bar, which I will undoubtedly address in more detail in following posts. The other is Garrafeira Tio Pepe, which over the years has become not only my regular wine cellar, but also a place where I have found a couple of good friends.
As it happens, I was invited by Garrafeira Tio Pepe to attend the presentation of the wines from the 2013 harvest from Quinta Nova de Nossa Senhora do Carmo. This is something you never say no to, especially because it took place in a fantastic restaurant, Pedro Lemos, the Michelin-starred restaurant of the homonymous chef. A high praise is owed to him and his wife, Joana, for what they have achieved so far, and will continue to achieve in the future. As a curiosity, I also recommend their other project, Stash, a sandwich bar with a gourmet twist in Porto's downtown.
Before continuing, I need to clarify my opinion about these events in general and Quinta Nova in particular. All of the wines that were tasted were still very young, especially the reds, which I think aren´t even ready to be sold in the market. Therefore, these events become more a glimpse of the future than an image of the present, and the corresponding tasting notes are, in reality, a rough assessment of the potential of each wine.
With this said, let us move on, but not without a brief explanation about Quinta Nova and the 2013 vintage conditions. Quinta Nova is a 120 hectare propriety located in the Cima Corgo sub-region of the Douro valley, with 85 hectares of planted vineyards. The soil is mainly composed of schist and the solar orientation is mainly south/west. Given the considerable size of the vineyard, several micro-terroirs exist, with a huge biological diversity to work with.
The 2013 harvest was very tricky in the Douro Valley, as the year was a bit cooler and there was heavy rain during harvest almost everywhere in the Douro. In Quinta Nova, where they managed to harvest before the rain, the vintage was good, producing overall more mineral and elegant wines. The two whites tasted were from the 2014 vintage, a very balanced year overall and with sunny weather during vintage.
Oysters and Tartare toasts were served as starters, accompanied by Grainha Branco 2014. Made from Gouveio, Viosinho, Rabigato and Fernão Pires. It was aged for 6 months in new and used oak casks, with 15% of the wine going through malolactic fermentation. I would say it is a good example of a mid-level Douro wine, a bit more austere in the nose than I was expecting. On the palate it remained austere, with a welcome acidity that gave it more elegance than in previous vintages, and the malolactic barely noticed. I expect it to be fully settled in about 12 months and become one of those no-fail wines.
We moved on to codfish "from head to tail", a hymn to the Portuguese fishing tradition and flavors, accompanied by Mirabilis Grande Reserva Branco 2014. This wine is made from Viosinho, Gouveio and from a field blend of very old vines (>80 years old), and was aged for 9 months in partially new oak, "sur lies". Again restrained in the nose, with some hints of tropical fruit and oak already clearly noticeable. On the palate it remains very balanced and with good acidity, but the wood is still not integrated and is, at this point, still overwhelming. Even though it has too much wood for my personal taste, I expect it to become a very fine wine within a few years (3-5?). By the way, tapping into an ongoing discussion among the Portuguese about which wines to pair with codfish, my opinion (and, apparently, Pedro Lemos agrees) is that codfish is better served with oak-aged whites than with young reds.
We were then served pork tenderloin (of a native breed called, "Porco Preto") with mushrooms, which was paired with two reds - Quinta Nova Reserva Tinto 2013 and Quinta Nova Grande Reserva Tinto 2013. These reds represent the most terroir-driven wines in the range. The Reserva is made from a field blend of old vines, Tinta Roriz, Tinta Amarela, Tinto Cão and Touriga Nacional, and is aged in both new and second-year oak barrels. On the nose, the typical Douro bouquet of red and black fruits. On the palate very elegant, with a nice balance between the sweetness of the fruit and the acidity, tannins still a bit rough, but finely grained and a nice "surgically" acidic/peppery aftertaste.
The Grande Reserva is made from 25% old vines and 75% Tinta Roriz, fermented in oak and aged in new oak barrels for 20 months. The same distinctive bouquet but a bit more closed, also with hints of vanilla. On the palate again very elegant, more so than the previous one, but with the wood still not integrated. The Reserva will definitely be drinkable sooner, and the one I enjoyed more at this stage, but I reckon this Grande Reserva will become a fantastic wine in 7-10 years' time.
We then moved on to pigeon and foie gras, accompanied with another pair of reds - Quinta Nova Grande Reserva Referencia Tinto 2013 and Mirabilis Grande Reserva tinto 2013. The Grande Reserva Referencia is made in a similar fashion as the Grande Reserva, but with more Tinta Roriz. At this point, in all honesty, besides a more fragrant bouquet of red fruits and a very well balanced wine, it was for me very difficult to distinguish this wine from the last. Perhaps it was palate fatigue coming into play, but I kind of always feel a bit lost when companies start producing a lot of different references within the same style.
The Mirabilis Grande Reserva is a very intriguing project, transcending terroir and aiming at producing one a "jewelry" wine. Made from a combination of old vines, Tinta Amarela and 10% selection of wine from other barrels (undisclosed), it is aged for 20 months in new oak barrels. Fantastic bouquet of black fruits; on the palate it was very round and poised with very, very elegant tannins and with a very long, warm and spicy after palate. A true masterpiece.
As a dessert, we were served a perfect "sericaia", typical of the Alentejo region, served not with the traditional preserve plum from Elvas, but with a silky smooth yogurt ice cream. The dessert was accompanied by a Quinta Nova Vintage Port 2013. Being more focused on Douro wines than on Port wines, this represents their approach to a Single-Quinta Vintage Port. It displayed all the pungent fruitiness of a young vintage, but I found it unbalanced, with a sweetness that overwhelmed the acidity and that felt a bit cloying and one-dimensional. Still a lot of work to be done on this front, especially given the multitude of micro-terroirs in the Quinta, which enable the creation of elegant and balanced wines, as demonstrated by the reds.
For those who skipped the middle paragraphs (and I do not blame you), remember this name - Quinta Nova – and look for their top-tier reds, which are world-class wines. Buy them now and nurture them for a few years, and you will not regret it!