Roy's Note: We are grateful to be able to include the written work of Fernando Correia who joined our staff a year ago and has done a marvelous job in providing compelling content for our blog. In the middle of August, Fernando's wife Sandra gave birth to their first child, a son, Eduardo and we at FTLOP are very happy for the wonderful new addition to the Correia family! During June of this year, Fernando joined us for a week, and found a new way to experience a wide swath of his own country. He has created a four-part series and instead of utilizing these as consecutive blog posts, I've decided to pair parts one and two in this newsletter and the last two in the next one. It is wonderful to have a fresh point of view and a Portuguese perspective for our second consecutive year of the …
Part 1: Through the Looking Glass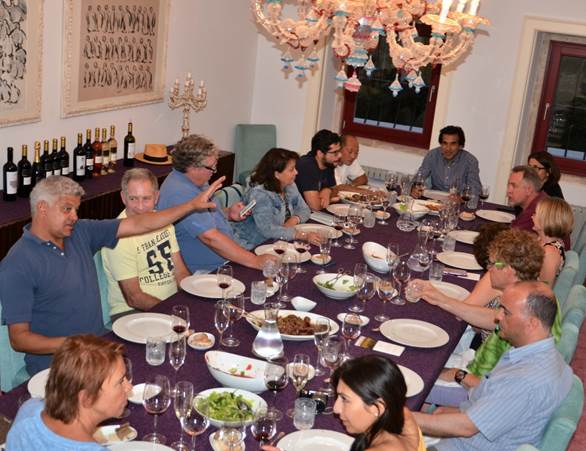 Article by Fernando Correia © August 2016
This has been a strange year in Portugal. And I am not referring to the victory in the Euro Cup, (though that felt really, really good … and was celebrated with Port, by the way!). After an unusually hot December, we had an unusually hot January. Then, in February, heavy rains hit the country everywhere except for Alentejo, and lingered on until June. A strange spring, cloudy and wet and cold, put everything on hold, life and joy and trees. There were no cherries in May, and the vineyards lagged 2-3 weeks behind the usual schedule.
With June well under way, still there was no sign of Spring, and no rumors of Summer. And so was our mood, our sunny-weather dependent joy of life dormant under the cloudy skies. Quite frankly, I was entering despair mode, by looking at the weather prospects for the week of the Tour. False alarm. It was, as it turned out, a pivotal week. The weather changed, for the better. The rain settled down and, all of a sudden, spring rushed in, breathing life back into the world.
And thus it was that, on June 12th, we were greeted with an overwhelming light spectacle - Lisbon on a sunny day. With her hills painted in white and clay, bathing in sunlight, Lisbon is a feast for the eyes and for the soul. The picturesque views, paired with the sight of the spraying river, make Lisbon one of the most beautiful capitals in Europe. Don´t take my word for it, come and see for yourselves! But do give me some credit, as I usually defend Porto to death in all aspects, except for the surreal quality of the light in Lisbon.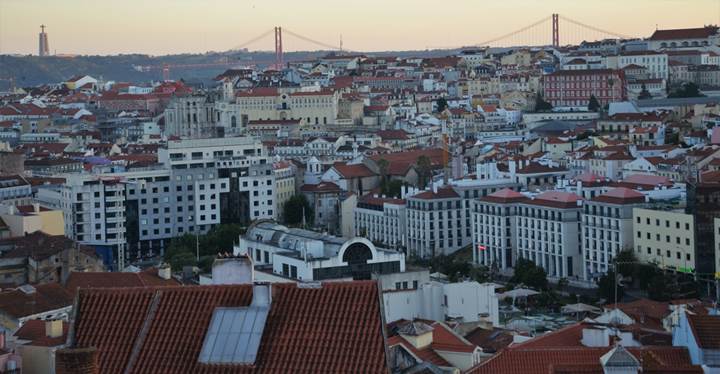 I was nervous. Nervous in my own country, what nonsense… And yet I was. For I knew I was about to experience my country in a completely different way. I would be a native foreigner, which is an odd thing to be. But that was the appeal of it, the rediscovery of one´s country, that detached look that allows you to marvel with that which you already knew, but then again didn´t. And the opportunity to experience it alongside other people who were really experiencing it as foreigners, breathing in their enthusiasm, seeing things through their eyes. My country through a looking glass.
But my initial nervousness soon disappeared. Similarly to what I had experienced in the dinner I wrote about in my last post, the FTLOP Tours are more of a family gathering than anything else. Which means, when you're in, you're in. For life. This explains why at least one third of the participants are repeaters, in every trip. Yes, the country, the wines and the food help a lot in that regard, but what makes these trips different are the people.
And what a group! From wine importers to beer-geeks converted into wine-geeks, we formed an odd but interesting melting pot of passionate wine lovers. And it was this diversity that gave birth to a very curious phenomenon. As the family we became as the days passed by, we openly shared backgrounds and experiences, and thus we got to know each-others tastes and palates and opinions in a way that otherwise would not have been possible. I was honestly humbled by the experience, and really feel I have packed half a lifetime of wine experiences into one week. I thank you all, without exception, for sharing your knowledge with me.
With more than 200 wines tasted by the end of the week, I do not recall tasting one bad wine, even within the entry-level ones. And just to put things into perspective, we are talking about wines that retail at around 3 euros a bottle, here in Portugal. Simply unbelievable.
Oh, but we did taste some truly beautiful wines! Proper world-class wines, with combined scores (for those who are into them) of 4 different tasters between 92 and 96. And a lot more than one would expect, in all five regions. Most importantly, except for three reds, one white and some fortified Muscats, all of them retail between 20 and 50 euros a bottle here in Portugal. Yes, you read it correctly.
And the food, well, let´s just leave it at this: how I love being Portuguese! From homemade cooks to fabulous restaurant creations, those who did not yet know the wonders of Portuguese gastronomy were simply overwhelmed.
This end result does not come by chance, though. Roy and Mario work very hard to pull this through, and they excel at it. The close relationship they have with all the producers means that we are constantly being spoiled. And we all love being spoiled!
In the following posts, I will try to capture the essence of each one of the wineries that we visited, the image they left imprinted on my memory. Yes, it will be biased, but experiences are always biased, as they are inherently personal. Also, due to the total quantity of wines tasted, I will only mention my favorites. These are the ones I would definitely buy. Some of them can be found in the USA, more easily on the East Coast than on the West Coast. If you are curious, ask Roy. As to the other countries, I cannot help much with that, but they can check if a producer has a distributer in your country.
Spanning five regions, we have all experienced how Portugal is so diverse, in landscape, in soils, in climates, and how these intertwine with the huge biodiversity regarding grape varieties. We have smelled and tasted those differences within and between regions. We have seen the old and the new viticulture and winemaking processes coming together in perfect harmony. We have seen the common thread that unites all these regions together: the deepest love and respect for the land and for the vines.
I really do hope you have as much pleasure reading these posts as I had writing them, for they allowed me to relive wonderful experiences. Still, in the end, the things that matter most are the lasting impressions. The memories, smells, tastes, sounds, textures and landscapes that are imprinted on our very core and change us forever. For me, this journey made me more Portuguese. And this is saying it all, really.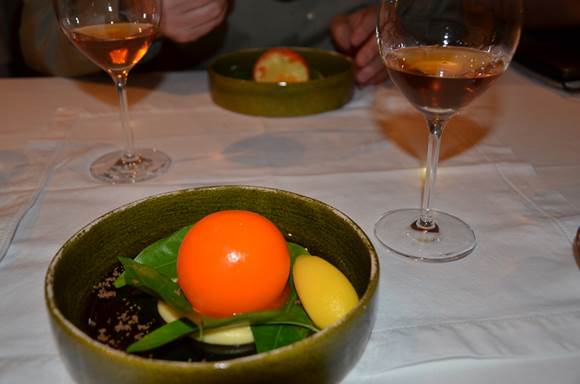 Part 2: Alentejo – Worlds Within Worlds
Alentejo comes from the agglutination of two words, Além ("beyond") and Tejo (the Tagus river in English). It is a vast territory situated south of the Tagus river, bordering south with Algarve. It comprises roughly one third of Portugal´s mainland territory. In the past, it was effectively the largest cereal production area in the country, such that it was named the "barn" of Portugal.
As in other parts of the country, winemaking in Alentejo began several centuries ago and, currently, this region is the biggest producer and exporter of wine in Portugal. The first misconception is that Alentejo, the territorial region, and Alentejo, the wine region, are one and the same. This is not the case at all, as parts of the Setubal and Tejo wine regions are, in fact, located in the Alentejo territorial area.
The second misconception is that Alentejo is almost an exclusively red wine region. If you have the patience to read below, you will find that this is a huge mistaken belief. While it is true that the region is best known for their reds, we did have some great whites too.
The third misconception is that Alentejo reds are all sweet and jammy, lacking in acidity and balance. Yes, it is true that the entry-level wines tend to be fruity, velvety and can be a bit cloying, but still, some of them drink beautifully when young and in a relaxed mood. I am not a fan of this style though. Fortunately, there is more than meets the eye, and we have had several serious, beautiful, world-class reds, in quite a few places we visited!
But, really, these misconceptions all come from one initial fact that represents the biggest misconception of all, that Alentejo is one wine region. It is most definitely not. To the east lies the Atlantic Ocean and these areas have a typical maritime climate. Here, temperatures in the summer are lower than in other areas, and in the winter it never gets too cold. Besides, there is always a breeze helping to modulate temperatures. Even though vineyards in these areas are scarce, they are particularly suited to white wines, as we experienced at Cortes de Cima.
Then, there is the Central and Baixo (lower) Alentejo areas, better known for their plains and cork trees. These areas tend to be much drier and hotter in the summer, with temperatures easily above 40 degrees Celsius. Most of the wine production is concentrated in these areas. While it is true that these areas tend to produce ripe and sweet wines, sometimes lacking in acidity, there are notable exceptions even in the hottest areas, like Heradade da Cartuxa, in Evora. But, just 30 kilometers north of Evora, in the Estremoz area, still in the Baixo Alentejo, there is a huge difference in climate and soils.
The end result is simply stunning, with wineries such as Herdade do Mouchão, Quinta do Mouro and Quinta do Monte Branco producing fabulous, beautiful wines.
Finally, there is the Alto Alentejo area, where the influence of the hills at Serra de São Mamede is particularly notorious. The climate here is cooler and the altitude much higher and vineyards at 600-800 meters above sea level can be found. This area produces some beautiful, balanced reds, and for me is also the area which has the best potential for whites in the Alentejo. Unfortunately, we did not get a chance to visit this area … maybe next year, (here is my request, Roy, in case you were wondering).
At this point, I must declare that, for me, the best terroirs in Alentejo are located in the Alto Alentejo and in the Estremoz area. It will come as no surprise, then, that the visits to the wineries around Estremoz were particularly to my liking.
Before moving on, a brief note on the grape varieties is mandatory. For whites, Antão Vaz is the main variety, with characteristic aromas of tropical fruits/melon and giving volume to the wines. However, because it often lacks acidity, it is many times combined with Arinto, Roupeiro and sometimes Verdelho. Regarding the reds, Alicante Bouschet is the most characteristic red grape variety, and is seldom planted in other regions in Portugal. This variety produces deeply-hued, full-bodied wines, with strong tannins. Aragonez, (called Tinta Roriz in the north and Tempranillo in Spain) is also a habitué, with its characteristic spicy red fruits and strong tannins. These two are often combined with Trincadeira (called Tinta Amarela) in the Douro, which brings in a much welcome acidity.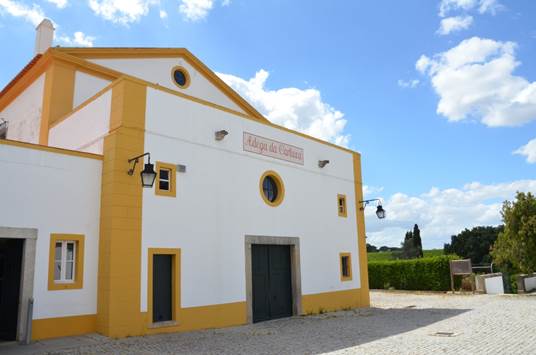 Cartuxa
Cartuxa is one of the most iconic properties in the whole country. Packed with history and home of one of the most prized wines in Portugal, Pêra Manca, this visit was absolutely mandatory. I am really, really, deeply glad we did not miss this opportunity!
Adega da Cartuxa (Cartuxa winery) is located in Quinta de Valbom, in the outskirts of Evora. The name comes from the proximity to Cartuxa Monastery, which dates back to the XVI century. Quinta de Valbom was bought in 1580 by Companhia de Jesus. This was a Jesuit priest community with a strong presence in the region and who among other important deeds, was responsible for establishing the University of Évora, in 1559. In 1759, the Companhia de Jesus was expelled from the country by "Marquês de Pombal" (who at the time had a position almost equivalent to a prime-minister) and Quinta de Valbom became property of the state. In 1776 the first winery was constructed on the site, and soon the wines from this property became famous.
The property is currently owned by Fundação Eugénio de Almeida, who bought it from the state in 1869. Fundação Eugénio de Almeida is a non-profit organization whose mission is to promote the culture, education and products of the Évora region. Besides this property, the foundation owns several others in the region, with a total of 400 hectares of vineyards alone.
At Cartuxa, we had a chance to visit the historical building which served as the main winery until a few years ago, having been replaced now by a more modern winery. The big "Toneis" where the top-tier red wines are aged are still kept there, though, and thus it is much more than a museum winery, it is actually a living piece of past, present and future history. These facts, together with the high number of visitors, dictate a very institutional tour-like visit, a bit less "familiar" than the rest, but still very interesting and entertaining.
And there is a reason why so many people don't simply pass by. The wines. Despite coming from the hot part of the Alentejo, these are serious wines. Very, very well made. Even I, who have a love-hate relationship with Cartuxa, have to admit that. The hate part is with their entry and mid-level reds, especially the Cartuxa red. I have never liked it, as I always found it too jammy and "baked". However, their top reds and whites are simply stunning, world-class, beautiful wines! Moreover, their Reserva Sparkling is one of my favorite Portuguese sparkling wines! Most unfortunately, during the visit to Cartuxa, I broke the first rule of wine writing: write all the tasting notes in the same place. I didn't, because they kindly provided separate technical sheets with spaces to write the tasting notes. End result: I cannot find them. But still, I must point out three fantastic wines that really marked me, and try to describe why I loved them so much.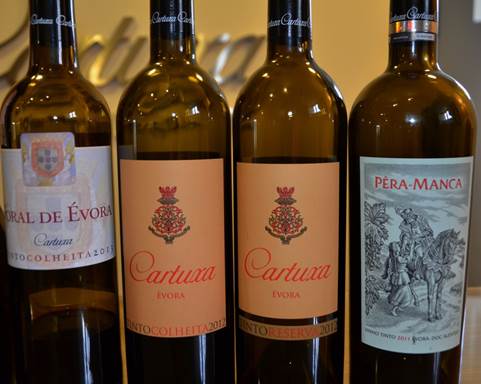 Cartuxa Reserva Tinto 2012
This wine was the absolute surprise of the afternoon for me. I already said I am not a fan of the regular Cartuxa. But the Reserva is something else. Made from Alicante Bouschet and Aragonez and then aged for 15 months in new oak barrels, this wine has a beautiful bouquet, and on the palate is very elegant and balanced, with fruit and acidity in perfect balance. I remember giving it 94 points.
Pêra-Manca Branco 2013
Made from Antão Vaz and Arinto, this wine is partly fermented in oak and is then aged for 12 months in oak barrels. It is a wine with a strong oak character, very Bordeaux-like in style, with an immense depth and complexity and a nice acidity that makes it perfectly balanced.
We have come a long way, this wine and me. Over the years, I have had several vintages, and for me it became the standard to which all other oak-styled whites are measured. Thus, I was not overwhelmed, but my companions most definitely were. Superb at 95 points, if my memory does not fail me.
Pêra-Manca Tinto 2011
This wine is the Alentejo equivalent of Barca Velha. The king of kings. Made from Aragonez and Trincadeira, aged in large oak barrels for 18 months, this wine always has a strong character, with a powerful spicy and black fruit bouquet, and in the palate it is full-bodied & tannic. One of those majestic wines that take many years to open up, but which demonstrates huge, huge potential. Still, with all its greatness, I would rather have 6 bottles of the Cartuxa Reserva for the price of one of these.
Cortes de Cima
Cortes de Cima is a 400 hectare property, with around 140 hectares of vineyards, located in Vidigueira, approximately 100 km inland, in the Central Alentejo. Vidigueira is best known for being the birthplace of Vasco da Gama, the Portuguese sailor who discovered the maritime pathway to India. Most curiously, it also happens that the story of Cortes de Cima is intrinsically connected to the sea.
Carrie Jørgensen, one of the owners, was born in California, into a family with Portuguese ancestry. While travelling through Malaysia, she met Hans Kristian Jørgensen, a Danish engineer who was working at the time in a palm-tree oil factory. Moved by the desire to sail around the world, they left everything behind and went off in a boat towards the unknown. Most (un)fortunately, due to the bad weather, their boat was damaged and they had to set anchor in Lisbon. With some time to spare before being able to continue the journey, they decided to rent a car and get to know Portugal a bit more. And as they drove inland, they passed by Cortes de Cima, they fell in love with the place and decided to settle there for life.
They came to live in Cortes de Cima in 1988, and planted the first vineyards in 1991. Even though the region was better known for its whites, they felt that the terroir was more suited for red grape varieties. They were also the first to plant Syrah in the Alentejo, as they thought the terroir was particularly good for this variety. Note that, at the time, this grape variety was not one of the varieties approved for the region. The first wine was released in 1996, but the Portuguese press was very critical of the wine. Refusing to give up, they sent their wines to the International Wine Challenge in 1998, where they were highly acclaimed. And then, in 1998, Jancis Robinson put their Syrah (called Incognito) in the spotlight. Cortes de Cima has since experienced a huge growth, with a current production of around 3 million bottles, and 16 references in the portfolio.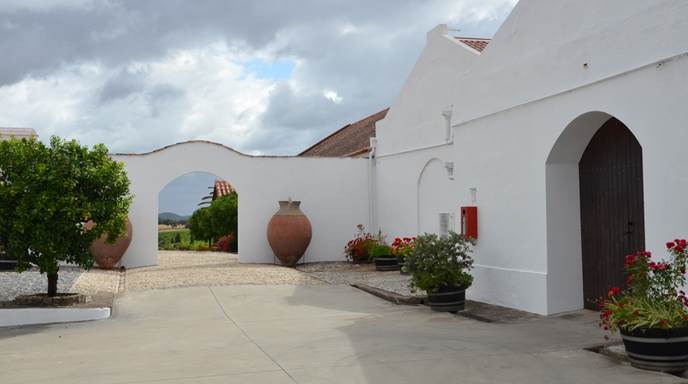 Upon arrival, we were greeted by slightly clouded skies and a light breeze. Perfect weather, then, as this part of the Alentejo does get extremely hot in spring and summer. Despite being one of the best known and most relevant properties in the Alentejo, it is an unassuming property. Not a penny was spent in making it overly luxurious and frivolous. It truly is the creation and the reflection of two free spirits. The buildings are classical Alentejo style, vibrant in its white clay and blue rims, and the scenery is idyllic. Everything is functional and uncomplicated. The winery itself, well, that one is an engineer´s dream. But then again, Hans is an engineer. Some of the solutions he came up with in order to compensate for the fact that there are no natural hills to take advantage of gravity are truly clever.
Most interestingly, one of the things that really struck me was how much they have invested in R&D. From microbiological labs to micro-fermentation sites, they are constantly exploring new ground, focusing particularly on finding the best solutions to face climate changes. That is why they say their best vintage is always the upcoming one, as when experiments go right they immediately apply them to the next vintage. And from what we saw, that might well be the case!
With so many wine references in the portfolio, we knew we were in for an interesting tasting. And what a start! The entry-level wines are beautifully made, as it is almost unbelievable how you can have such good wines at less than 3 euros a bottle! This stunned everyone, including me, who found them surprisingly likeable… even though I usually don´t like this style.
From all the wines that we tasted, two clearly stood out from the crowd, one red and one white. "Homenagem Hans Christian Andersen" 2011 is a 100% Syrah, made from hand-picked grapes, fermented and aged in wood (8 months). It is a Syrah for the lovers of new-world Syrah, fruity and spicy. Very well made, even if not my style (I truly appreciate the leathery character of the Rhône-like Syrahs). The surprise, for me, was Cortes de Cima white 2015. This wine comes from the seaside vineyard Carrie and Hans purchased a few years ago, where they planted Sauvignon Blanc, Alvarinho and Viognier. Cortes de Cima white 2015 is made from 50% Alvarinho, 20% Sauvignon Blanc and 30% Viognier, and only the Viognier was aged in wood for 6 months. On the nose it reveals the greenish notes of Sauvignon Blanc mixed with tropical fruits from Alvarinho and a touch of wood. In the palate it is balanced and elegant, with a good acidity, (in case you're interested, I gave it 90 points).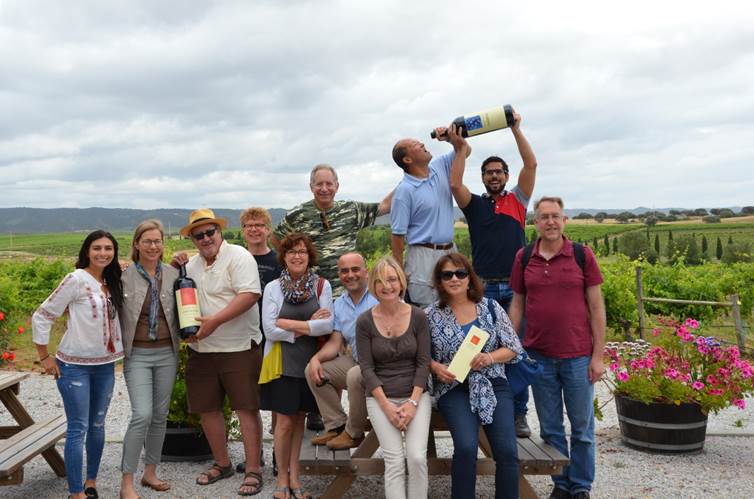 Carrie Jørgensen, second from the left, with our 5RT crew.
After the visit, we were fortunate to have Carrie Jorgensen´s company for lunch, and I was most fortunate to sit by her side. A lovely person by all standards, very energetic and lively, but also very kind and humble. Well, I always have a sweet spot for foreigners that love my country as much as I do…
And oh, the food was so good! Yes, the flavours are strong and the food is heavy, but oh so divine. Especially the grilled "Secretos the Porco Preto"… I will not translate this, partly because I cannot find adequate translation, and partly because you have to come and taste it for yourselves. Red wines do go along very well with it. No wonder then, that the "Homenagem" was avidly consumed. But I do have to say that Cortes de Cima white was the star of the meal. A great white, and it got along very well with the meat also.
Herdade do Mouchão
Herdade do Mouchão is a mythical property in the Alentejo, home to some true cult reds. The story of this property begins centuries ago, when Thomas Reynolds came to Portugal as a Port wine trader. Three generations past, John Reynolds, who wanted to expand the business to cork, bought several properties in Alentejo, including the 900-hectares Herdade do Mouchão. This was where the first Alicante Bouschet vines were planted in Portugal. Unfortunately, after the Revolution of 1974, the property was expropriated and only returned to the family in 1985, in a dismal state. All the vineyards had to be replanted, and the cellar rebuilt, but the family managed to bring the property back to life. And so a legend was reborn. Currently, the property has around 38 hectares of vineyards, the oldest being Vinha dos Carapetos.
A nice, warm, windy afternoon greeted us upon arrival, alongside Iain Reynolds Richardson, the company´s CEO, in impeccable form. Oenologist and viticulturist, he gave us a passionate tour of the vineyards, explaining the techniques used in each parcel, picking up the leaves to show us where "mildio" had stricken, caressing the young grapes like they were extensions of his own self. Back in 1986, he was responsible for replanting the vineyards, so these must indeed be like children to him. He is, at the same time, authoritative and precise in the explanations, beautifully digesting all the scientific information so that we could grasp the meaning of things. Intellect and passion, the perfect balance of English and Portuguese bloods, delivered in a very elegant and unassuming way, which is how he appeared to me. A great man, I would say.
We then proceeded to the cellar. Here, for the reds, winemaking is as simple as it gets: hand-picked grapes foot-trodden in lagares with stems, fermented and then racked off into large barrels (called toneis) or barriques, where they age for one or more years, depending on the brand. At Herdade do Mouchão, tradition is everything, so the old toneis are still used to age the top reds. These are unusual in that they are composed of four different types of wood, including exotic woods like the Brazilian "Macacaúba". Among the old toneis, two of them stand out as legendary, Tonel 3 and Tonel 4. These two, for some reason, appear to be better than the rest, and so it came to be that the wine from the best grapes was always directed to them. This is where, in the best vintages, the mythical Mouchão Tonel 3-4 comes from.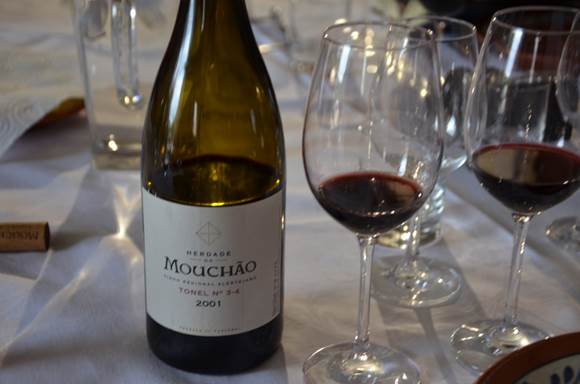 At this point in the tour, we were joined by David Ferreira, the managing director. I met David a couple of years ago, in wine fairs and tastings, and somewhere along the way we became friends. David is one of those people that suck you in, with his energetic personality and his eloquence. You just cannot help it. Plus, he is also a true wine lover, with whom one can have serious and honest discussions on wine. You get the point, I love the man.
That the ingredients were all set for a memorable evening. All of a sudden, as if we were all old friends, some of us were setting up the table while others were preparing a traditional Portuguese sausage called "chouriça", flaming it with the locally produced "aguardente". We all sat down at the same table to eat a fabulous lamb, prepared by the property keeper´s wife. I never got to learn her name, but I am eternally grateful for the treat. But before I get to the wines, I cannot, in all honesty, forget their olive oil, thick and packed with flavor, the way all olive oil should be. How fortunate I am for being Portuguese!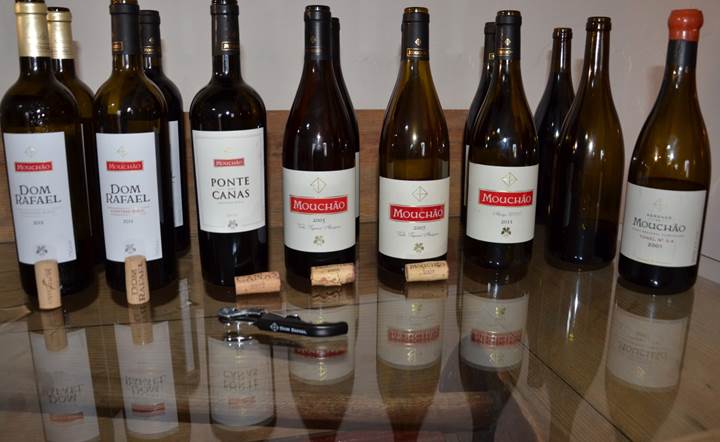 At this point, I could go on and on about the wines. The fact is, Mouchão reds are simply outstanding. All of them. Alicante Bouschet in its supreme expression. Deeply coloured, eucalypt and olive notes on the nose, as well as black pepper and black fruits (plum); powerful, full-bodied and tannic on the mouse, but very, very elegant and with a nice acidity, not jammy at all, and a beautiful long & spicy finish. That night we had 2005, 2007 and 2011, followed by 2006 and 2008 the night after that. My favorite? The one I can get my hands on. Really. These wines need a lot of cellar time, so the 2005 is the more drinkable of the lot (I rated it 96), but I do believe that the 2007 may have even more potential (95+). Yes, we did have Tonel 3-4 2011, (side-by-side with the 2001) smoky and greenish (olives), very, very tannic & powerful, with a very spicy finish… a great, great wine. In all honesty, however, the problem is I would rather have two bottles of the "regular" Mouchão… and I would drink them both very happily!
At the end of the meal, we got to taste "Vinho Licoroso", Mouchão's fortified wine, a direct descendant of the family roots in the Port wine trade. It is not, and does not pretend to be, a Port wine copy. We tasted the 2011 vintage. Earthy and with greenish notes on the nose, on the palate it showed a very good balance between the sweetness and the acidity. Still young, obviously, but a great fortified wine in its own right! I would most definitely buy it anytime!!!
As if this wasn't enough, we got two extra treats. Another fortified wine, made from pressed juices (more extracted), with 85% Alicante Bouschet and 15% Touriga Nacional. Red fruits, especially strawberry on the nose, with a greenish background; on the palate very tannic & strong, with a long finish. Much like young Vintage Port really! It will probably hit the market in November, in limited quantities. The rest will be kept for later release, probably decades from now.
The "coup de grace" was a 1929 Vinho Licoroso. Only a barrel exists, and so we had to share two glasses among us. Molasses & hazelnuts on the nose, lovely & decadent sweetness on the palate, but still lively due to a good acidity, and a long, long, long finish… Simply stunning!
From the description, you have probably realized that this was one of my favorite visits. It truly was. Thank you Iain and David! Long live Mouchão!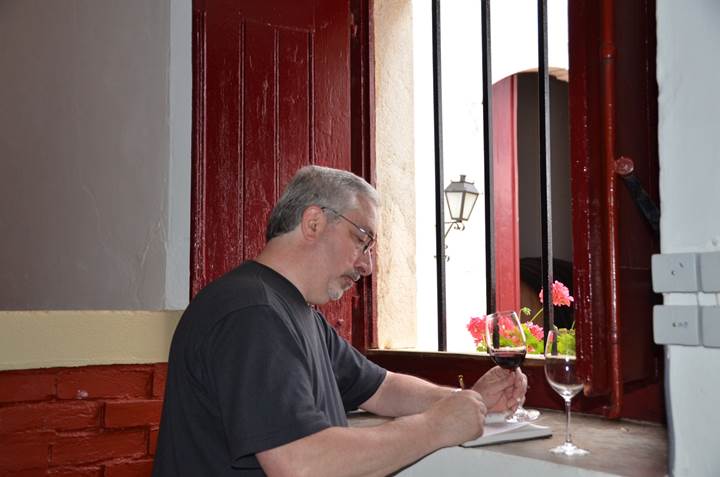 Quinta do Mouro/ Adega Monte Branco
The history behind these two wineries is one of passion, persistence and strong will. They are linked by blood ties, the former owned by the father, Miguel Louro, and the latter by the son, Luis Louro, who was our host for the day.
Luis Louro is one of those people who immediately draws you in. Five minutes after meeting him, you cannot but feel you are long-lasting friends. But he is also one of those people who fill in a room with his presence. You can almost physically feel the power of his character in the way he projects his voice and in the sharpness of his comments and opinions. His father's son, no doubt, as Miguel Louro is well-known for his strong and opinionated character.
With Luis Louro as a guide, we first visited Quinta do Mouro, and learned the property´s story. It all started in 1979, when Miguel Louro, a dentist in Evora, bought Quinta do Mouro from the Zagalos family, out of a desire to live in the countryside. After several failed attempts as a farmer, he finally decided to plant his own vineyards. Strong willed and with a very peculiar character, he has been pursuing his own goal since then, often times rowing against the tide, never taking anything for granted and always keeping a very, very critical look upon his own achievements.
The vineyards at Quinta do Mouro reflect this constant strive for improvement, and the unsettled character of the owner. You can find all sorts of experiments in the 27 hectares of vineyard, from experiments with conduction styles, even within the same row, to half parcels being re-grafted into other varieties because they were not satisfied with the quality of the grapes. You can find all sorts of experiments.
And the passion Luis puts into the detailed explanations for these experiments is so genuine that you get the feeling that Miguel and Luis are a pair of jewelers, looking for hidden gems in each inch of land. There is no fancy, over-the-top winery here. It really is just a pair of portable "lagares" which are brought onto the yard during harvest time, where the grapes are foot-trodden, and a crammed little winery full of stainless steel tanks and barrels. "Wineries, you see, are for making wine and not for showing around" was the explanation, as expected.
After a tour at Quinta do Mouro, Luis took us to Adega Monte Branco, Being his father´s son, he wanted to create his own project, even if he still maintains a strong presence at Quinta do Mouro. And he did things the hard way, from bootstrap. He started by renting local vineyards, producing wine in a nearby winery, until he was able to build his own winery. He still produces wines from rented vineyards, and has just bought his first vineyards, 14 years after launching the project. Free-spirited and strong-minded, you cannot help but feel a deep admiration for what he has achieved so far.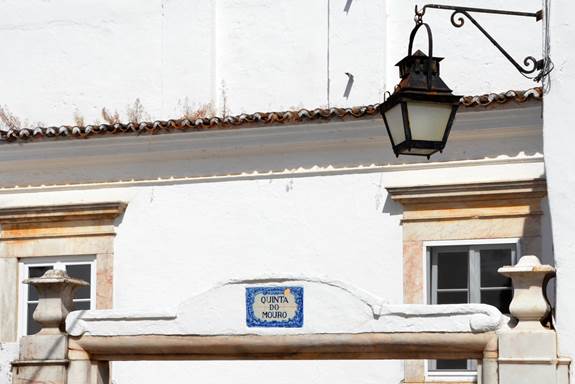 At Adega Monte Branco, located on top of a small hill, with the Castle of Estremoz in sight, we immediately noticed that, despite being in the Baixo Alentejo, the landscape, the weather and the soils are quite different from Evora, located only 30 kilometers south. In fact, the temperatures here are significantly lower than in Evora, so much so that the harvest usually begins between 3 and 5 weeks after. The soils are different too, with a predominance of schist, a fact that we had witnessed closely at Quinta do Mouro, as opposed to limestone further south. This results in less maturation and higher acidity levels in reds, making them more elegant and balanced, and in more mineral and acidic whites.
Sitting in the tasting room at Adega Monte Branco, with a spectacular view, we were given a rare opportunity to taste and compare the wines of both wineries. Coming from properties separated by only 1 kilometer, the wines are very different in style, reflecting the different approaches of father and son. I confess I was very, very thrilled at the prospect of this tasting. Quinta do Mouro is known for producing some of the best Portuguese reds, (I am a regular buyer of their wines), and Adega Monte Branco is where the Alento wines come from, some of which I had tasted previously with immense pleasure.
The reds from Quinta do Mouro tend to be more "classical" in that they are more extracted and opulent, but still very well balanced, with a very lively acidity. The wines from Adega Monte Branco, in contrast, are more modern, less extracted, with more acidity and very elegant.
Different styles, but with some truly beautiful wines either way! As to the whites, Monte Branco leads the way, with a very fresh and acidic profile very much to my liking.
From the tasting, four wines stand out, two from each winery:
Alento Reserva white 2009
70-75% Arinto and 25-30% Antão Vaz, fermented and aged in used oak barrels for 4 months, it shows distinct melon and peach notes on the nose; on the palate it shows good complexity, with the oak being very well integrated, and also a high, "zesty" acidity, with a medium to long finish. 90 points.
Monte Branco 2011
Aragonez and Alicante Bouschet, aged in oak for 12 months. Smoky and spicy on a basis of black fruits, very tight on the palate, with great balance and very elegant tannins. 93 points.
Quinta do Mouro 2009
Alicante Bouschet, Aragonez, Touriga Nacional and Cabernet Sauvignon, fermented in stainless steel and then aged for 14 months in oak barrels (50% new). Beautiful bouquet, green olives and spices on a background of black fruits. On the palate full-bodied and complex, punchy with fruits and with strong tannins, still a bit rough. Fantastic wine, with huge aging potential! 95 points.
Quinta do Mouro Dourado 2010
Alicante Bouschet, Aragonez, Touriga Nacional and Cabernet Sauvignon, fermented in stainless steel and then aged for 18 to 24 months in new oak barrels. Again a beautiful bouquet, more fruit and vanilla than the previous wine. On the palate very restrained and refined, very complex, just keeps going… Stunning, and entirely deserving 96 points.
(Actually, there was a fifth wine. Scraping through my notes, I have written the following on Alento red 2014: one of my favorite entry level reds from now on!)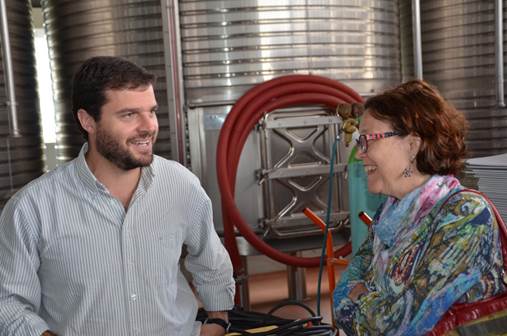 Luis Louro with Suzie V. from our group.
Once again, we were received as part of the family, and the tasting extended into a lunch where Luis Louro´s hands-on approach continued to express itself, from seasoning the salad to collecting the dishes, all the while filling the room with his sharp opinions on wine and, at the same time, welcoming a good discussion around his and his father's wines.
To be fair with the cooks, I cannot finish this text without mentioning the lavish "Perdiz de Escabeche" - partridge marinated in an acidic sauce, typical of the Mediterranean - which paired beautifully with Alento Reserva Branco! My sincere thanks to you, Luis, for the warm welcome and for the wines! Oh, and expect me sometime soon for serious wine shopping. By the way, thanks for the cherries, they were the first I had this year and were a real treat!
Roy's Note: The remainder of Fernando Correia's article will be included in the next newsletter.