FTLOP is proud to introduce you to Ana Almeida.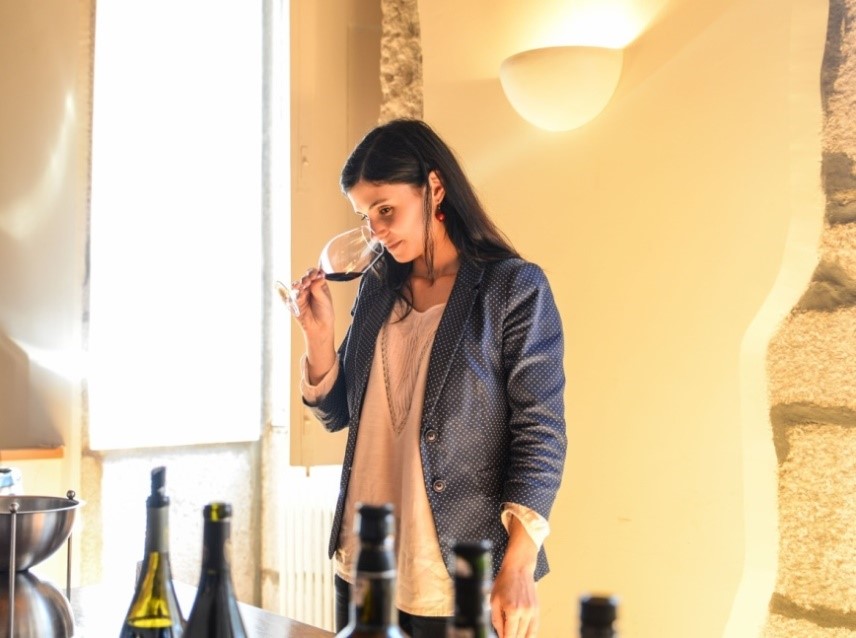 Here is Ana's story:

1. Please share some information about your life and how you wound up working in the Port and Douro wine trade and at what age?
I grew up in the smallest AOC in Portugal, Carcavelos, in Lisbon's suburbs where fortified wine has been produced for centuries; it used to be very popular in the UK during the 19th century. I studied viticulture and winemaking in Portugal (UTAD in the Douro) and France (Bordeaux and Angers-Loire Valley) and later worked as a cellarhand/assistant winemaker in Chile (Viña Carmen) and New Zealand (Yealands Estate).
I came back to Portugal in early 2015 to join Quinta do Noval and work in the magical Douro valley (I was 26 years old). As a Port enthusiast I was thrilled to get to be here every day. My role is to welcome clients and winelovers at the Quinta, share my passion for this region and get them excited about our wines! Quinta do Noval is not only one of the most beautiful vineyards in the world, it has its own soul and it is a privilege to call this place my office.
2. What is your favorite style of Port to drink at home, and can you name two or three of the greatest Ports you have ever tried?
My favourites change with time and I can get as much pleasure with a good Colheita as with a good Vintage Port, but for every day I love 20 year old Tawnies, (am I spoiled?  ).
Some of the Ports that I won't forget are Quinta do Noval Nacional 1994, the first Nacional I ever tried, during my job interview with Noval! Also Dow's Vintage 1945 and a bottle of Vintage 1827 by John Allen, (the Villar d'Allen family owned Noval in the 19th century) brought to the Quinta by big Port lovers.
Can I add a Madeira? This summer Filipe Pereira d'Oliveira generously poured me a glass of 1875 D'Oliveiras Moscatel in Funchal, which made my trip there extra special.
3. Besides Ports from your own company (or one's you've previously worked for), what other producers do you most enjoy drinking?
I like the aged White Ports from Kopke, and Poças has some great value Colheitas. The reds from Vale Meão and the whites from Muxagat (Xistos Altos) and Luís Seabra are very good.
Outside of Portugal some of my beloved regions are: Apalta Valley (Chile), the Loire Valley and Tokaji.
During the year I spent in Pauillac, (Bordeaux) I was also lucky to try some beautiful left bank reds (who doesn't like Pichon Baron 2010?).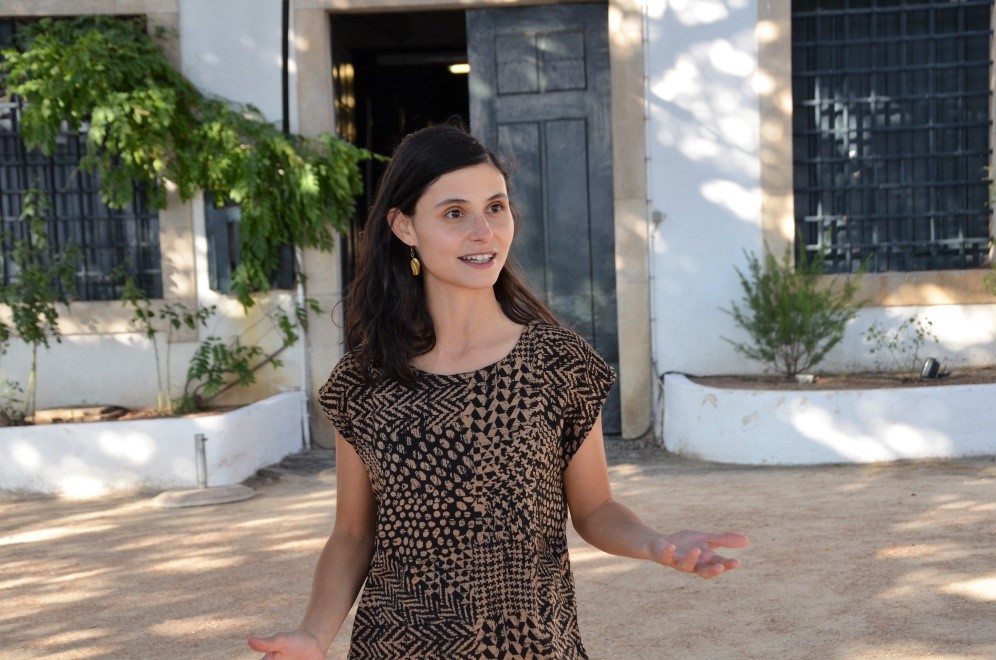 4. What brings you the most joy in what you do within the Port and Douro wine trade?
I love meeting port fans from all over the world! There is an emotional connection to the wines, sometimes it was the wine they opened when they graduated or at their wedding or when a child was born. Hearing those stories is the best part of my job. Port is like a time capsule.
5. Would you please share one piece of unique trivia or historical information about your company that would be new to FTLOP readers?
I could reveal the amount of butter and brown sugar used in our famous Vintage Port sauce that we serve with crepes at the Quinta … but our chef would be mad at me!
A fun piece of trivia is the belief (among some of the workers) that the main house at the Quinta is haunted, allegedly there is a ghost living on the 3rd room to the right, he's a bit noisy but very friendly.
6. Which individual has been your greatest mentor and how have they inspired you?
I can't say I've had a mentor but I've been inspired by many people in the wine world: João Nicolau de Almeida (Ramos Pinto), Denis Dubourdieu, Sylvain Pitiot, Mario Oliva (Viña Carmen), Rita Nabeiro (Adega Mayor).
Our winemaker Ausenda Matos who's fully dedicated to her team and Noval's wines as well as António Agrellos, who's a brilliant taster and blender, both inspire me every day at work.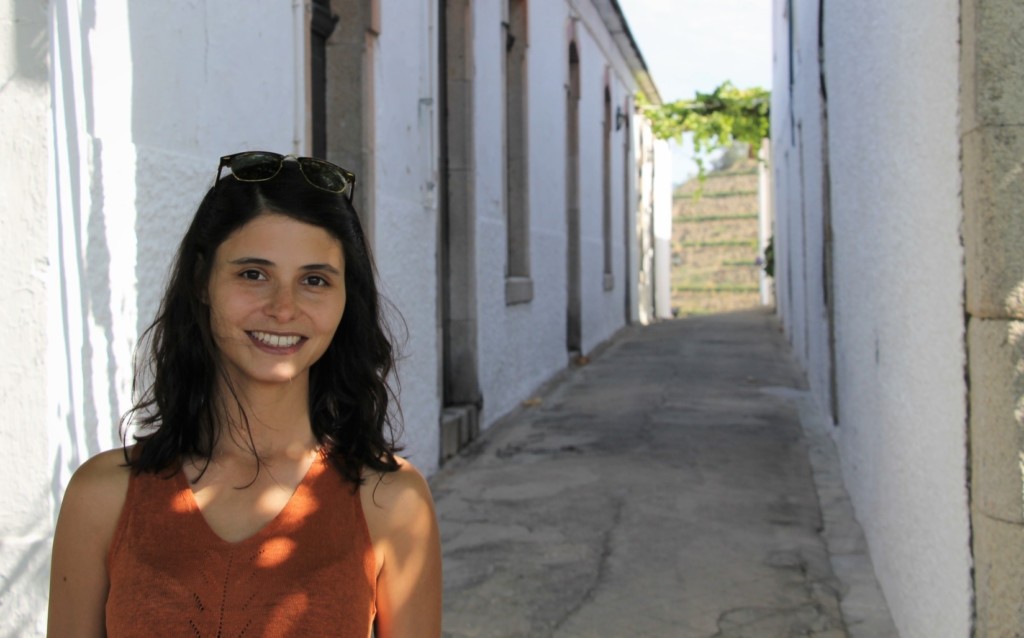 7. What is the greatest challenge facing the Port trade today? What about the Douro wine trade?
Sugar is not very trendy nowadays and "dessert wine" appellations are feeling the effects of that (although Port is doing well considering). This is a shame because some of the greatest wines in the world are sweet: Port, Sauternes, Tokaj, Madeira, Vin de Constance, Coteaux du Layon …
As for the Douro reds and whites, I believe the best is yet to come, it's a very exciting moment for these wines. There are new projects and young producers bringing fresh air to the region. I hope to see new styles of Douro wines appear and overall more balanced, elegant reds. The whites here can have surprising acidity and finesse even in our warm climate, I hope more wine lovers will discover that and enjoy them.
8. Can you share one new project or improvement that your company is involved with currently?
We started making a crispy dry white wine made with Viosinho and Gouveio in 2014 (Cedro do Noval Branco), we don't make many bottles of it, so you can only taste it in Portugal!
We are also more open to wine tourism and nowadays winelovers can visit our Quinta in Vale de Mendiz more easily, you just need to book ahead ([email protected]).
I know you want to know when the next Nacional will be released but that's a "state secret"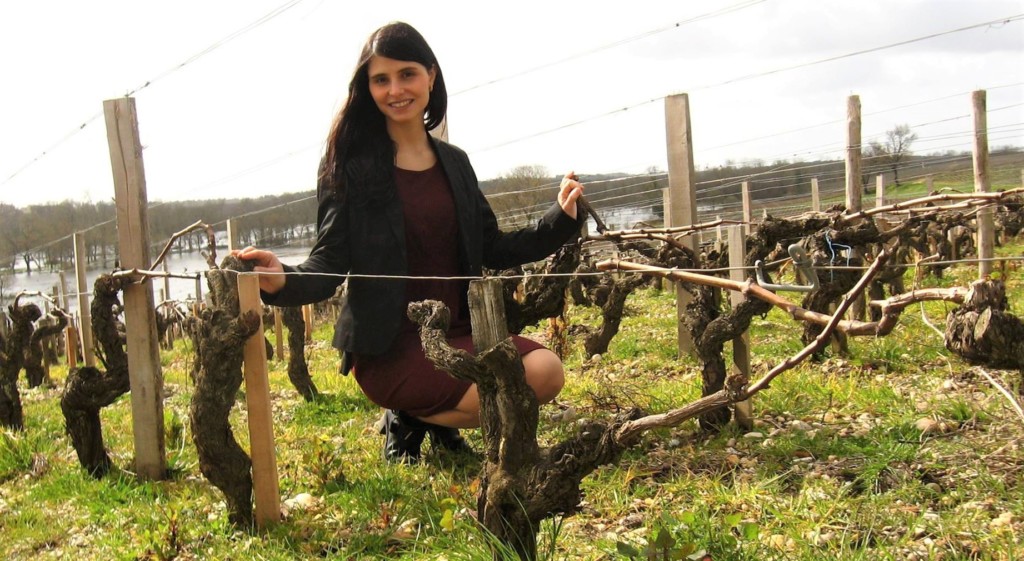 9. What can the industry do to improve the promotion and education of Port wine and grow market share in the ever-evolving global beverage marketplace?
I believe we should unite more, try to target a younger crowd and take advantage of the growth in tourism we've been seeing in Douro and Porto for the past few years.
10. What non-wine activities do you enjoy?
I travel as much as I can, food and wine are usually part of the travelling so maybe this is not a non-wine activity after all.
I practice yoga, I enjoy baking on weekends and I listen to a lot of jazz and fado.
I'm also a big animal lover, I grew up with cats and Rhodesian Ridgebacks!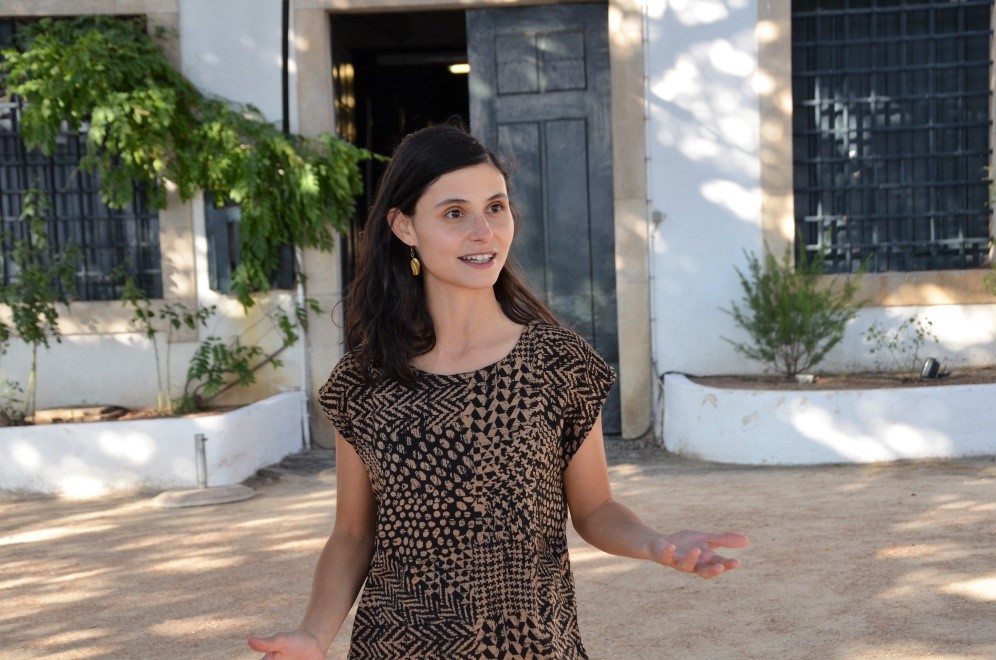 The FTLOP series, Port Personalities In Focus, alternates with A Question for the Port Trade every other month. In Focus concentrates on bridging the gap, introducing readers to people who are not usually in the media's spotlight, with some license to occasionally "interview" someone who is. In Focus brings you candid comments, personal perspectives, and a better understanding of the people inside the trade. From sales and marketing professionals, to master blenders, winemakers and vineyard managers, to distributors and importers, owners and managing directors; In Focus will introduce you to Port personalities who work at small family-owned operations to the largest wine companies in Portugal. We hope you'll benefit from meeting the people on these pages!