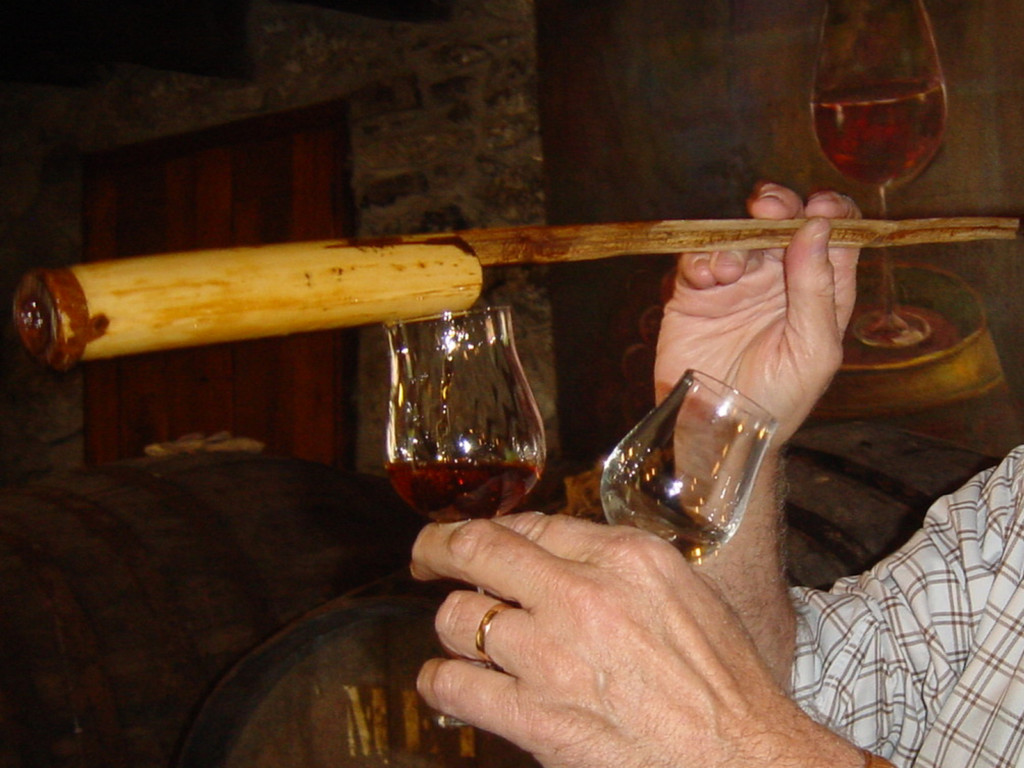 A quick aside, Colheita Madeira unlike Colheita Port (the latter of which requires 7 years in wood) but with Madeira, Colheita rules have required a minimum of six years in neutral cask, since the category was created in the early-mid-1990s. In the new regulations passed in 2015, that was changed to where Colheita Madeira now must be aged for a minimum of 5 years in wood prior to being bottled. Additionally, it MUST be 100% of the wine from one single grape variety.
What is cool about this category of Madeira, which is unlike that of Port ... a Colheita Madeira can become a frasqueira (Vintage) Madeira, if allowed to remain in cask for a total of 20 years. However, it is my belief that this category has been one of the main reasons that Madeira producers are able to thrive in today's economy. Instead of tying up so much money in aging wines for a minimum of 20 (or more) years, they can now bottle after at least 5 years in wood as a Colheita and have a means to sell bottles, while relatively young to aid their cash flow situation. This was huge, but not a reason given officially for the creation of the category.
Another benefit, but this one providing the advantage to consumers: Instead of having to wait the 20 years to then buy and try an expensive frasqueira, you can buy the young Colheita at a fraction of the cost and determine if you want to wait and buy these wines with more wood age, at a much higher price, down the road when its category is upgraded. So having this distinct opportunity to guage the quality of the youngsters and especially whether or not we like the character of said Madeira, is a great dynamic for collectors and enthusiasts alike.
What is a lot of fun, is to taste a couple of releases of Colheita Madeira with different amounts of wood aging vs. the more recent release of the same wine later released as frasqueira. This doesn't happen often, as the category is still so young. However, it is a fantastic experience and extremely educational for training one's palate. As an example to help explain what I mean: is tasting a 1995 Colheita bottled in 2003 and again in 2009 (to meet market demand), up against the same wine later bottled as a Frasqueira in 2015. The progression can be determined by a person with some Madeira experience or at the very least, in possession of a discriminating palate.