Renowned Portuguese wine-grower group The Douro Boys have won the 2012 European Enterprise Promotion Award, in the category Supporting Internationalisation. The European Enterprise Promotion Award is an initiative of the European Commission. It aims to highlight projects that are particularly exciting and unconventional, which implement unique entrepreneurial ideas. Countless projects were submitted for consideration, of which only six from EU member nations made it to the final round; everybody was anxious and eager to learn the outcome of the competition.
The five estates (Quinta do Crasto, Quinta do Vale Meão, Quinta do Vale D. Maria, Niepoort and Quinta do Vallado) have been working together since 2002, and strive not only to promote their own enterprises, but above all to excite worldwide interest for the scenically magnificent and breathtaking Douro Valley as a whole. The Douro Boys' strategy is, on the one hand, to make the public acquainted with the tradition and unique terroir of the region, and on the other to celebrate the extraordinary hospitality and openness of Portugal in international events. The impressive echoes heard throughout the media prove that this has been a success, as do their numerous accolades and the degree of recognition they've achieved all over the world. Between 2002 and 2011, the exports of wine from these five producers increased from €4.7 million to €11 million, an increase of 134%.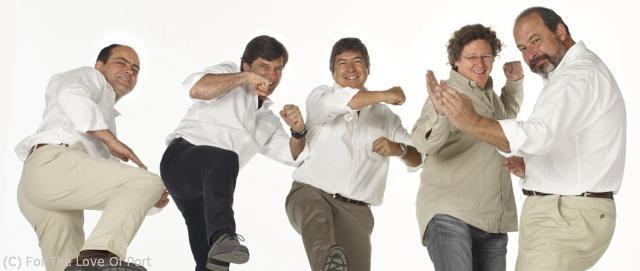 The Douro Boys sent two of their fathers, Vito Olazabal (Quinta do Vale Meão) and Jorge Roquette (Quinta do Crasto) to Cyprus on Thursday, 15 November 2012, for the award ceremony, where they received the prize on stage. In his acceptance speech, Jorge Roquette said: This prize is not just for the five members of the Douro Boys, but for all who played a part in the work. This begins with the workers in the vineyards and continues through to our partners in international distribution. It is a large project, at which we all work together, and we're simply overjoyed to learn that our years of diligent work have found recognition!
The European Enterprise Promotion Awards support the aims of the Small Business Act by recognising innovation and rewarding the success of public bodies and public-private partnerships in promoting enterprise and entrepreneurship at a national, regional and local level.