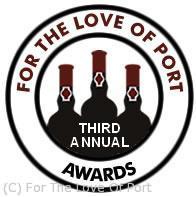 Listed below are the winning selections from the 3rd Annual FOR THE LOVE OF PORT Awards, in an assortment of "Best of" Port & Douro related categories.
FTLOP's award categories for the BEST OF:
Ruby Reserve Port
Late Bottled Vintage Port
20 Year Old Tawny Port
Colheita Port
New Port Product
Vintage Port – current release
Douro White Wine
Douro Red Wine
Hospitality & Tourism
Career Achievement Award
Congratulations to all the winners!
FTLOP Award for Best Ruby Reserve Port: Kopke Special Reserve
The Kopke Special Reserve topped this lineup in our blind tasting last year.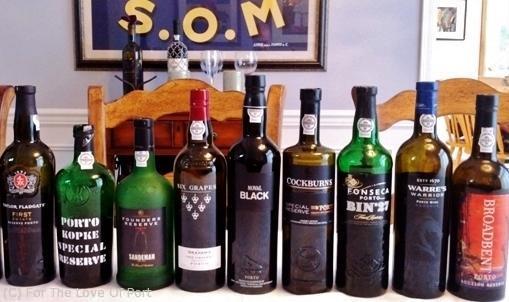 FTLOP Award for Late Bottled Vintage Port: 2007 Fonseca LBV
The 2007 Fonseca LBV is the the best young LBV tasted in 2012.
FTLOP Award for Best Tawny Port: Taylor 20 Year Old Tawny Port
In late October 2012, FTLOP held a multi-city 20 Year Old Tawny Port blind tasting. In a majority of the cities involved, including our local tasting, the Taylor 20 Year Old Tawny won hands down.
FTLOP Award for Best Colheita Port: 1976 Krohn Colheita Port
Ratings and tasting notes aside, when you can find 1976 Krohn Colheita (in the USA) at a price tag under $100, you know that something is right with the world. He who hesitates ...
FTLOP Award for Best Current Release Vintage Port: 2010 Quinta do Vesuvio
Quinta do Vesuvio is an All-Star player. 2010 was no exception.
FTLOP Award for Best New Port Product:  Quinta do Vallado's Adelaide Tributa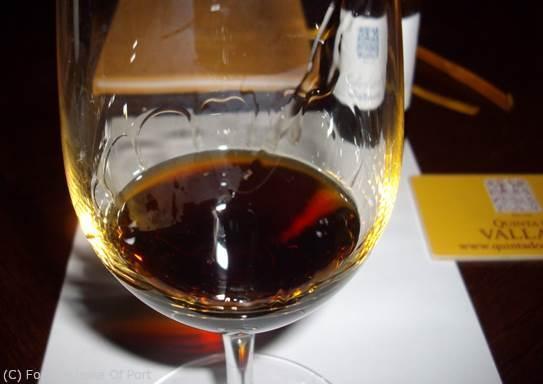 "A picture's worth a thousand words". Tributa.
FTLOP Award for Best Douro White Wine: 2010 Niepoort Coche Douro White Wine
Maybe it was the 80+ year old vines or possibly my love of Meursault? Either way, Niepoort's Coche is a stunning achievement, especially considering that 2010 was its inaugural release.
FTLOP Award for Best Douro Red Wine: 2009 Quinta do Vale Meão Tinto
The 2004 Meão has always been a favorite. The 2009, in time, may even be better.
FTLOP Award for Best Hospitality and Tourism: Quinta do Tedo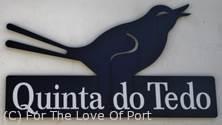 In 2005, during FTLOP's very first Port Harvest Tour, our guests were introduced to this little known, (at the time) humble Douro property that maintained a 250 year history, adjacent to the Tedo River. Quinta do Tedo's production facility was built in 1957, by the same construction team that built the Pinhão Bridge. A significant renovation project took place in 1997, and the six lagares were brought into the modern era so that fermentations could be controlled within.
Another remodel project took place over the past two years which further updated the winery and an additional four ha have been newly planted, added to the existing 11 hectares. Under the stewardship of Vincent and Kay Steffey Bouchard, who took over this enchanting property in 1992, there has been substantial reinvestment in Quinta do Tedo ... and it shows. The reception and tasting areas are now more attractive and user friendly for guests, visiting by appointment and nowadays even the tour buses have learned of this once very quiet and rustic property.
The quality of the Ports has always been very solid, at least that was the case when I first met Victor and Kay a dozen years ago at a trade tasting event in Seattle. Since then we have visited early and often. The vineyards contain nearly twenty grape varieties in five distinct parcels and have been converted from using sustainable farming to organic farming over the past 3 years.
The Douro wines and Port, along with the viticulture are overseen by Jorge Alves, who is a fine winemaker and great guy who shares many pearls of wisdom during visits. Not only that, Jorge makes each individual feel like he has known them for years; answering every question lobbed his way, in great detail. He is also happy to share examples of LBV, VP, and Colheitas directly from cask, which is always appreciated. This enables guests to get a real feel and understand what the wines are like when young, before we ever get to taste any directly from bottle. Quinta do Tedo's diverse selection of Douro and fine Ports have continue to improve over the years.
In 2011, Quinta do Tedo added five guest rooms to begin enotourism, and entertaining overnight guests. This may be expanded upon in the future. Although this Single Quinta property has continued to flourish, it has grown from a sleepy Douro property into a name that is now recognized internationally with award winning wines and Ports. I believe the best is yet to come!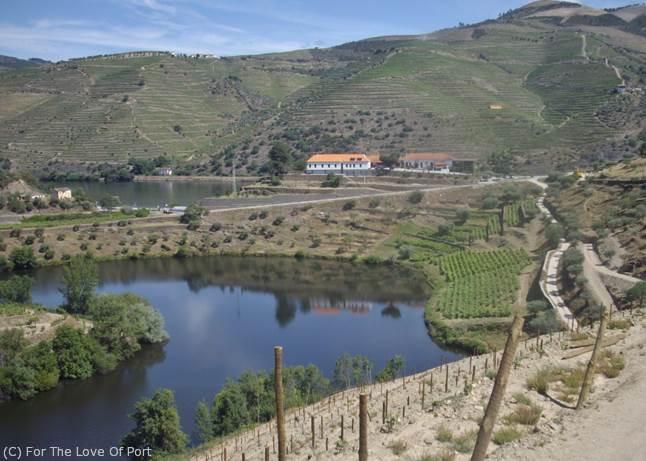 FTLOP Career Achievement Award:  Peter Symington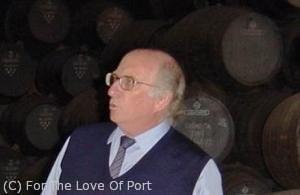 This year's FTLOP Career Achievement Award deservedly goes to Peter Symington; who remarkably spent 45 vintages of his illustrious career in the family's Port business.
After visiting wine regions such as Jerez to learn about Sherry, and spending time in Burgundy and Bordeaux, Peter took over as Port winemaker / blender in 1964, and was also responsible for the procurement of wines from other growers, for the Symington Family in Vila Nova de Gaia. Peter learned his craft from his father, John, who also spent his lifetime in the Port trade. He in turn had learnt this art from his father Andrew James Symington, who was the family's wine-maker and master blender in the 19th century.
Peter retired from the Port trade at the end of 2009, having been involved in the last generally declared vintage of 2007. As is family tradition, he passed the gauntlet to his son Charles who had a previous stint in the technical side of food industry safety, before getting seriously involved in Douro viticulture. Charles also became adept at the making of Port and Douro wines under his father's tutelage, circa 1995. Peter is very proud of his son's gifted winemaking.
My first time meeting Peter was nearly two decades ago, at a Wednesday luncheon in Porto at The Factory House, while sitting on either side of he and James Symington. Understated and self-effacing, Peter Symington had a quiet confidence about him. When looking at his body of work, it's not just the longevity of his career that is so impressive. More so, it's the high quality and extraordinary consistency of the many Ports Peter produced under a broad swath of labels during his nearly half century in the trade, that will remain his legacy for generations to come.
?