In our last post about the FTLOP Video Gallery we featured a vintage film clip from the archives of British Pathé and asked readers to identify the quinta where the film was taken.  Surprisingly, no one volunteered a guess – we thought certainly that many of our readers would spot the view of the junction of the Tua and Douro Rivers with the railroad bridge across and clinch it there.
At the time of the film clip – 1936 – the quinta was owned by what was then known as Cockburn Smithes.  In the early 20th century no Port shipper had a higher reputation for superb Vintage Ports than Cockburn's (look up Cockburn's in our Tasting Note Database for evidence of the quality and longevity of those wines), so it is not surprising that one of their quintas should have been chosen to feature in this film.  In the 1930's John Smithes was conducting some of the first experimental plantings of selected grape varieties at Tua, and Cockburn's subsequently became one of the great proponents of Touriga Nacional and went on to make extensive plantings of this grape at all its properties throughout the rest of the 20th century.
Below are comparisons of stills from the film with photos taken in and around Quinta do Tua, which is now owned by Symington Family Estates and contributes its wines to Graham's ports.  Particularly interesting is the view of the river, before the Douro was dammed.  In 1936 you could see clearly the rocks which made passage by barco rabelo – the flat-bottomed river boats used for bringing the wine down to Gaia – so  perilous in that stretch of the river, giving nearby Quinta dos Malvedos its name, which might be translated as "evil ways."  The modern view, taken during harvest 2012, shows the river a bit low after two years of drought and you can see clearly where the water is disturbed by the rocks just below the surface.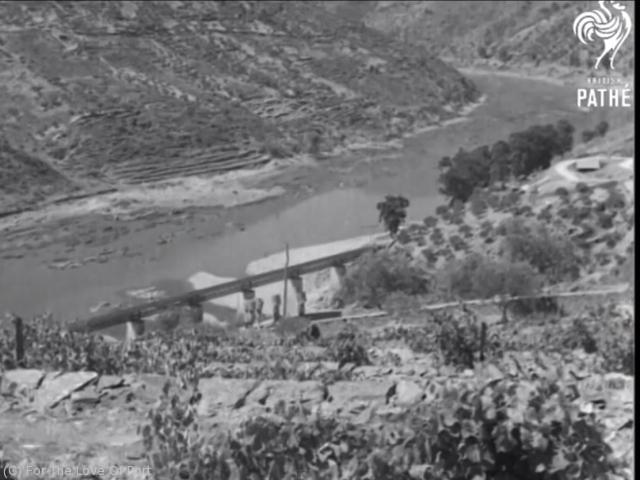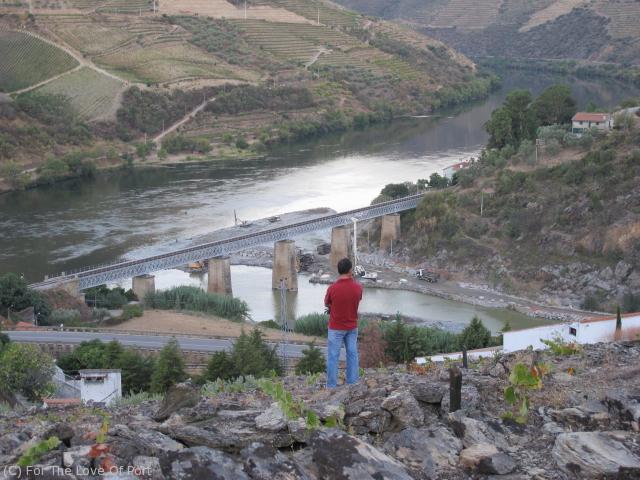 Though taken from a different angle, the house at Tua is clearly recognisable from the lovely wrought iron balcony and the stonework around the doors and windows of the armazen – the cellar – below.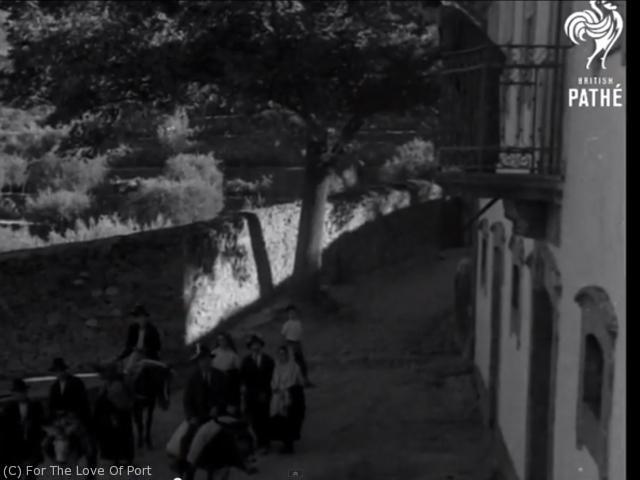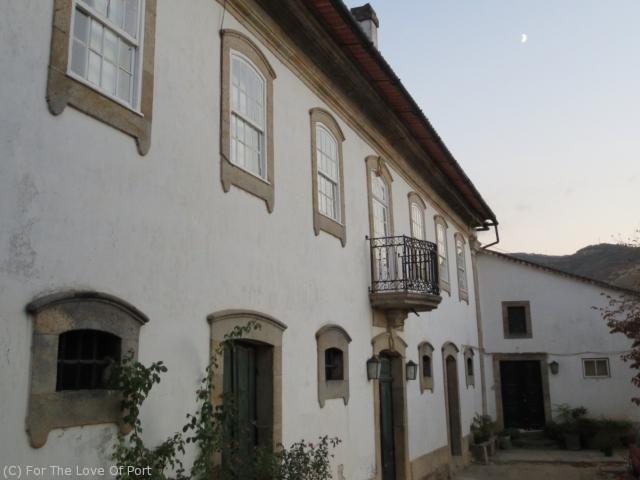 Finally, the skyline of the walled vineyard as viewed from lower down the hill, has not changed – even to the olive trees still standing along the crest of the hill to the right.