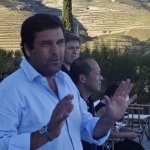 This month FTLOP is proud to introduce you to Tomás Roquette who has been responsible for the Port and winemaking at Quinta do Crasto for nearly 2 decades.
Here is Tomás' story:
1. How did you break into the Port and Douro wine trade and at what age?
Quinta do Crasto has been in our family for over 100 years and I have been in touch with the wine world pretty much since I was born. The first time I tasted Port, I was probably a few weeks old, and I began helping to make wine when I was a kid (on holidays at that time). But, my very first vintage at Crasto was in 1995 after having spent two years in England. Although Quinta do Crasto was my first winemaking experience, every day I say to my wife that I started at the top and have been lucky to have this opportunity since day one of my career. Today my two sons are following in the same footsteps and are also involved in this fascinating world.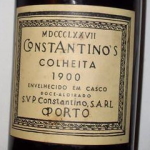 2. What is your favorite style of Douro wine and also Port to drink at home, and can you name two or three of the greatest one's you've ever tried?
I like to drink old Tawny Ports but also enjoy old Vintage Ports as well. As you know we are going to launch our first Colheita this year. The best Ports I have ever tried were Constantino 1900 Colheita, Constantino 1947 Vintage Port and Taylor's 1945 Vintage Port.
3. Besides wines from your own company, what others do you most enjoy drinking?
Taylor's, Dow's, Fonseca and Niepoort.
4. What brings you the most joy in what you do within the Port and Douro wine trade?
Travelling the world and meeting very interesting people. It also gives me great joy to spend time at our Quintas in the Douro and to share some of our secrets, passions and traditions with our friends and visitors. To see the vineyard grow during the year is very exciting and challenging, and every year we have different conditions and challenges that make it all so rewarding.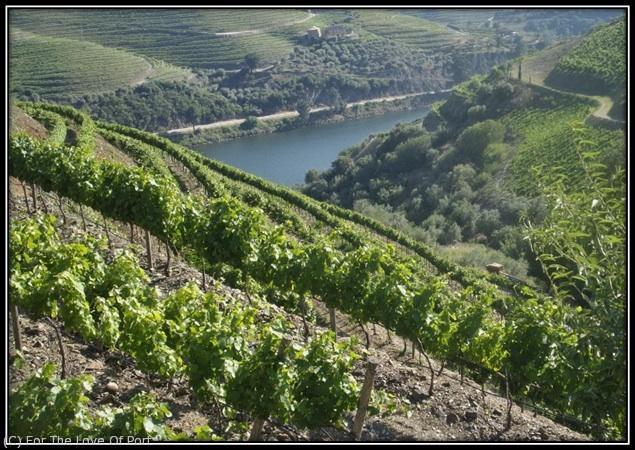 5. Would you please share one piece of unique trivia or historical information about your company that would be new to FTLOP readers?
The main house at Quinta do Crasto is now over 100 years old. This house was built by our great-grandfather Constantino de Almeida at the beginning of the 20th century. In fact the style of this house is quite unique in the Douro valley and inspired by Brazilian Colonial architecture, as he once lived in Brazil for many years. This style can be clearly seen as the main house is surrounded by a veranda, typical of colonial times.
The interesting fact here is that about 15 years ago when doing a small renovation of an older building, we discovered a very old oven which was built underground to bake the bricks later used in the construction of the house. Although the main foundations were built with schist, the bricks were used on every wall built. The fun fact is that each brick had the word CRASTO on it.
6. Which individual has been your greatest mentor and how have they inspired you?
It is definitely my father, Jorge. I consider him a visionary, as he was one of the first individuals to understand the true potential of Single Quintas for the production of Port, but also Douro wines. He invested his entire life in our projects in the Douro and nowadays we have over 210 hectares of the finest vineyards in the Douro Valley under full production. My father's passion, vision, dedication and true love for the Douro valley has always inspired me.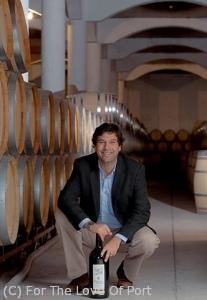 7. What is the greatest challenge facing the Port wine trade today?
In my opinion, the biggest challenge is definitely to promote this noble wine throughout the world's markets. There are many different styles of Port (and categories) being produced and it is very important to educate consumers and sommeliers on how and when to enjoy Port wines.
For this we must join hands and promote this unique region at every level. This implies lots of travelling and time spent in the key markets and targeting the right people.
8. Can you share one new project or improvement that your company is involved with?
We are currently working on new images for our Quinta do Crasto premium Douro wines such as 100% Touriga Nacional and 100% Tinta Roriz as well as Vinha da Ponte and Vinha Maria Teresa. All of these wines will be released from 2011 under a new presentation regarding labeling and packaging.
This year we are also planning to release our first Colheita Port. It will be from 1997 and we are planning to release this wine as a tribute to our grandfather Fernando de Almeida (son of Constantino de Almeida).
We also have plans to improve one of our wineries at Quinta do Crasto and to further develop the wine-tourism at our estates.
9. What can the industry do to improve the promotion and education of Port and Douro wine and grow market share in the ever evolving beverage marketplace?
To target younger consumers and to educate them on the wonders of such great wine. It is important to explain the history and enormous tradition of this unique wine region in the world.
Additionally, winemaking techniques, internal laws, food pairing, cellar potential for the wine/Port and many other aspects must be communicated in a very accurate way.
10. What non-wine activities do you enjoy?
Besides spending time with my family, I like to play golf on weekends and take part in hunting partridges with our dogs in different locations throughout Portugal.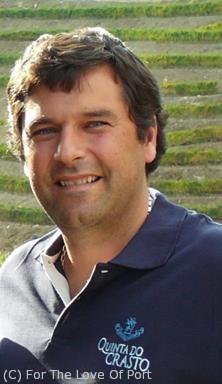 The FTLOP series, Port Personalities In Focus, alternates with A Question for the Port Trade every other month. In Focus concentrates on bridging the gap, introducing readers to people who are not usually in the media's spotlight, with some license to occasionally "interview" someone who is. In Focus brings you candid comments, personal perspectives, and a better understanding of the people inside the trade. From sales and marketing professionals, to master blenders, winemakers and vineyard managers, to distributors and importers, owners and managing directors; In Focus will introduce you to Port personalities who work at small family-owned operations to the largest wine companies in Portugal. We hope you'll benefit from meeting the people on these pages!