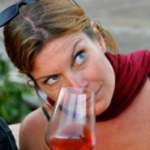 Since 2005, Ryan and Gabriella Opaz have been fully devoted to promoting the culture of the Iberian Peninsula.  Having moved to Barcelona from the USA, the dynamic Opaz couple have been writing their blog for years and are two of the three original organizers of the annual European Wine Blogger's Conference. Additionally, they speak at wine events around the globe to spread the message about promoting wine through the use of social media.
Their blog called "Catavino" www.catavino.net has been promoted here in the past, predominantly focused on Spanish wines, but quickly gaining expertise in Portugal as well. They employ an impressive list of wine journos and regularly publish outstanding content.
In 2013, Catavino will be focusing its attention more on Portugal. In fact rumour has it that the Opaz' might even move there.  Ryan mentioned that, "we're trying to highlight different regions, right now we have nothing lined up specifically, but we hope to soon.  Focusing on one place or area at a time and trying to go deeper than just wine and food" … and explore the innate culture and people of the area.  I like this quote by Ryan, "100 point wine is just a bottle of juice with random numbers unless I know something of the style, people behind it and the culture that contributes to its existence.  Wine is beautiful that way."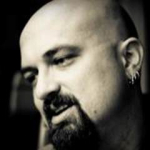 Recently, I was asked by Ryan to participate in an interview, encompassing FTLOP, Douro tourism, Portuguese gastronomy as well as specifics about Port and Douro wines. They've kindly included my thoughts in their blog and here are the two main segments.  Part 1 led me to ask the Port trade for their opinion on a similar question, so the segue in AQFTPT should be fascinating for those ever planning to visit the region or country.
Part 1: Interview with Roy Hersh of FTLOP - Portuguese Culture
Part 2:  Interview with Roy Hersh of FTLOP - Douro and Port Wines